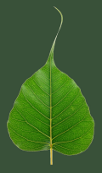 The greatest gift is the
gift of the teachings

Dharma Teachers

Pascal Auclair

Pascal Auclair has been immersed in Buddhist practice and study since 1997, sitting retreats in Asia and America with revered monastics and lay teachers. He has been mentored by Joseph Goldstein and Jack Kornfield at the Insight Meditation Society (IMS) in Massachusetts and Spirit Rock Meditation Center in California, where he is now enjoying teaching retreats. Pascal teaches in North America and in Europe. His depth of insight, classical training, and creative expression all combine in a wise and compassionate presence. In addition, his warmth and humour make Pascal a much appreciated teacher.



Patricia Genoud-Feldman

Patricia Genoud-Feldman has been practicing Buddhist meditation (vipassana and Dzogchen) in Asia and the West since 1984 and teaching vipassana internationally since 1997. She is a co-founder and guiding teacher at the Meditation Centre Vimalakirti in Geneva, Switzerland.



Pauk Eckman

Paul Ekman was an undergraduate at the University of Chicago and New York University. He received his Ph.D. in clinical psychology at Adelphi University (1958), after a one year internship at the Langley Porter Neuropsychiatric Institute. After two years as a Clinical Psychology Officer in the U.S. Army, he returned to Langley Porter where he worked from 1960 to 2004. His research on facial expression and body movement began in 1954, as the subject of his Master's thesis in 1955 and his first publication in 1957. In his early work, his approach to nonverbal behavior showed his training in personality. Over the next decade, a social psychological and cross-cultural emphasis characterized his work, with a growing interest in an evolutionary and semiotic frame of reference. In addition to his basic research on emotion and its expression, he has, for the last thirty years, also been studying deceit.



Paul Haller

From Belfast, Northern Ireland, Paul Haller left home in 1971, lived in London for a year, then traveled throughout Europe, the middle east, Russia, and Afghanistan. He ended up in Japan, where he lived for a year and was introduced to Zen. Then he traveled throughout southeast Asia. He was ordained a Buddhist monk in Thailand, where he spent six months sitting in a remote cave.




Peter Russell

Peter Russell is a writer and speaker who focuses on mind, consciousness, perennial philosophy, the core truth of spiritual traditions, science and environment. As one of the more revolutionary futurists Peter has been a keynote speaker at many international conferences, in Europe, Japan and the USA. His multi-image shows and videos, The Global Brain and The White Hole in Time have won praise and prizes from around the world.



Phillip Moffitt

Phillip Moffitt is co-guiding teacher of Spirit Rock Meditation Center and the founder of the Life Balance Institute. He teaches vipassana meditation and is the author of Dancing with Life, a book exploring the Buddha's Four Noble Truths. More information can be found at: www.dharmawisdom.org. He is currently writing a book on skillful living.



Rabbi Jeff Roth

Rabbi Jeff Roth is the founder and director of The Awakened Heart Project. He was the co-founder of Elat Chayyim where he served as Executive Director and Spiritual Director for 13 years. He is the Author of Jewish Meditation Practices for Everyday Life, Jewish Lights 2009. He is an experienced meditation teacher and the facilitator of over 90 Jewish meditation retreats.