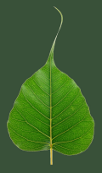 The greatest gift is the
gift of the teachings

Dharma Teachers

Paul Haller

From Belfast, Northern Ireland, Paul Haller left home in 1971, lived in London for a year, then traveled throughout Europe, the middle east, Russia, and Afghanistan. He ended up in Japan, where he lived for a year and was introduced to Zen. Then he traveled throughout southeast Asia. He was ordained a Buddhist monk in Thailand, where he spent six months sitting in a remote cave.




Peter Russell

Peter Russell is a writer and speaker who focuses on mind, consciousness, perennial philosophy, the core truth of spiritual traditions, science and environment. As one of the more revolutionary futurists Peter has been a keynote speaker at many international conferences, in Europe, Japan and the USA. His multi-image shows and videos, The Global Brain and The White Hole in Time have won praise and prizes from around the world.



Phillip Moffitt

Phillip Moffitt is co-guiding teacher of Spirit Rock Meditation Center and the founder of the Life Balance Institute. He teaches vipassana meditation and is the author of Dancing with Life, a book exploring the Buddha's Four Noble Truths. More information can be found at: www.dharmawisdom.org. He is currently writing a book on skillful living.



Raja Selvam

Raja Selvam, Ph.D., is a senior faculty member of Peter Levine's Somatic Experiencing professional training programs and the Santa Barbara Graduate Institute.