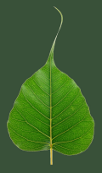 The greatest gift is the
gift of the teachings

Dharma Teachers

Raja Selvam

Raja Selvam, Ph.D., is a senior faculty member of Peter Levine's Somatic Experiencing professional training programs and the Santa Barbara Graduate Institute.




Rebecca Bradshaw

Rebecca Bradshaw has been practicing vipassana meditation since 1983, and teaching since 1993. She teaches frequently at the Insight Meditation Society in Barre, MA, where she leads the teen and young adult retreats and is a member of the annual Three Month Retreat team. She also teaches at other locales in the U.S., at Kyaswa Monastery in Myanmar (Burma) and a Spanish language retreat in Puerto Rico. Rebecca is the guiding teacher of the Insight Meditation Center of Pioneer Valley in Easthampton, MA (www.insightpv.org). She holds a master's degree in Counseling Psychology and works as a psychotherapist with meditators. Her teachings invite exploration of the convergence of lovingkindness and wisdom.



Renate Seifarth

In my teaching I hope to convey my deep faith that freeing our hearts and minds is possible so we can live our lives from a place of wisdom, care and ease. What we need is honesty, perseverance and a good portion of humor.



Richard Mendius

Ricahrd Mendius, MD is a neurologist in private practice in Marin County. He trained at UCLA as an epileptologist under Jerome Engel and as a neurobehaviorist under Frank Benson and Jeff Cummings. He has been on the teaching faculty of UCLA, Oregon Health Sciences University, and Stanford University. His meditation practice began in the 1980s with Shinzen Young in Los Angeles, and continues at Spirit Rock with Jack Kornfield, Phillip Moffitt, Ajahn Amaro, and Ajahn Sumedho. He teaches a weekly meditation class at San Quentin. His daughters, Courtney and Taryn, and his son, Ian, are three of his main teachers and companions on the path.



Rick Hanson

Rick Hanson, PhD began meditating in 1974 and has practiced in several traditions. A neuropsychologist, writer, and teacher, he co-founded the Wellspring Institute for Neuroscience and Contemplative Wisdom (see www.WiseBrain.org) and edits the Wise Brain Bulletin. First author of Mother Nurture (Penguin, 2002), he has authored the books Hardwiring Happiness (New York Times best-selling author), Buddha's Brain and Just One Thing. He started sitting at Spirit Rock in 1993 and served a nine-year term on its Board. A graduate of the Community Dharma Leader training program, he leads a weekly meditation group in San Rafael.