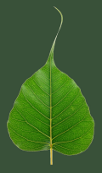 The greatest gift is the
gift of the teachings

Dharma Teachers

Peter Russell

Peter Russell is a writer and speaker who focuses on mind, consciousness, perennial philosophy, the core truth of spiritual traditions, science and environment. As one of the more revolutionary futurists Peter has been a keynote speaker at many international conferences, in Europe, Japan and the USA. His multi-image shows and videos, The Global Brain and The White Hole in Time have won praise and prizes from around the world.



Phillip Moffitt

Phillip Moffitt is co-guiding teacher of Spirit Rock Meditation Center and the founder of the Life Balance Institute. He teaches vipassana meditation and is the author of Dancing with Life, a book exploring the Buddha's Four Noble Truths. More information can be found at: www.dharmawisdom.org. He is currently writing a book on skillful living.



Raja Selvam

Raja Selvam, Ph.D., is a senior faculty member of Peter Levine's Somatic Experiencing professional training programs and the Santa Barbara Graduate Institute.




Rebecca Bradshaw

Rebecca Bradshaw is the guiding teacher of the Insight Meditation Center of the Pioneer Valley (www.insightpv.org) in Easthampton, Massachusetts, and one at the guiding teachers at the Insight Meditation Society in Barre, Massachusetts. "My passion is encouraging students to drop into embodied presence, and grounding this presence in wisdom and lovingkindness. When a sense of love and kindness underlies our practice, we can explore life deeply in a truly integrated way, bringing together mind, heart, and body. Wisdom then holds it all in spaciousness. I especially enjoy connecting with young people in the Dharma, teaching students on longer retreats, supporting sangha on a community level, and sharing the dharma in Spanish."



Renate Seifarth

In my teaching I hope to convey my deep faith that freeing our hearts and minds is possible so we can live our lives from a place of wisdom, care and ease. What we need is honesty, perseverance and a good portion of humor.



Richard Mendius

Ricahrd Mendius, MD is a neurologist in private practice in Marin County. He trained at UCLA as an epileptologist under Jerome Engel and as a neurobehaviorist under Frank Benson and Jeff Cummings. He has been on the teaching faculty of UCLA, Oregon Health Sciences University, and Stanford University. His meditation practice began in the 1980s with Shinzen Young in Los Angeles, and continues at Spirit Rock with Jack Kornfield, Phillip Moffitt, Ajahn Amaro, and Ajahn Sumedho. He teaches a weekly meditation class at San Quentin. His daughters, Courtney and Taryn, and his son, Ian, are three of his main teachers and companions on the path.