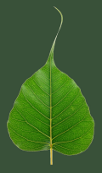 The greatest gift is the
gift of the teachings

Dharma Teachers

Norman Feldman

Having taught formal retreats since 1986, my current interest is in supporting individuals and groups in integrating and applying the teachings and insights in daily life, and working with small groups in the exploration of the dharma for liberation of mind and heart. My talks draw on the traditional teachings and their pointing to liberation here and now.



Norman Fischer

Norman is a Zen priest and abbot, a husband, father, and a poet, a teacher with wide-ranging interests and passions. During almost 30 years at San Francisco Zen Center, he served as director, tenzo, tanto, operations manager and other positions. Norman retired as abbot of Zen Center in 2000 to take his teaching out into the world. He continues his involvement with the Zen Center as a senior Dharma teacher. Norman believes in the possibility of engaged renunciation: living a fully committed religious life that does not exclude family, work, and a passionate interest in the world. In addition to his teaching with the Everyday Zen sangha in the Bay Area, Norman is guiding teacher to four other groups: the Bellingham (WA) Zen Practice Group, the Mountain Rain Zen Community (Vancouver, BC., Mar de Jade (Mexico), and The New York Zen Circle (New York City).



Oren J. Sofer

Developing a clear understanding of the teachings and learning to fully inhabit the body have been core parts of my Dhamma practice. These areas, as well a strong emphasis on the heart, inform and shape my teaching. The few years I spent training as an Anagarika in the Thai Forest monasteries broadened my understanding of the Buddha's teachings and instilled a profound respect for the Bhikkhu and Bhikkhuni Sangha. All along the way, I've been particularly interested in how other modalities like Nonviolent Communication and Somatics can support our growth in awakening.



Pascal Auclair

Pascal Auclair has been immersed in the Dharma since 1997, sitting retreats in Thailand, India and America with revered monastics and lay teachers. In 2006 he was invited by Joseph Goldstein and Jack Kornfield to join the teacher training program at the Insight Meditation Society (IMS) in Massachusetts and Spirit Rock Meditation Center in California. He is now enjoying teaching retreats at these two centers, as well as for True North Insight and the Buddhist Peace Fellowship. Pascal works with families, teens, young adults, and yogis sitting short and long retreats.



Patricia Genoud-Feldman

Patricia Genoud-Feldman has been practicing Buddhist meditation (vipassana and Dzogchen) in Asia and the West since 1984 and teaching vipassana internationally since 1997. She is a co-founder and guiding teacher at the Meditation Centre Vimalakirti in Geneva, Switzerland.



Pauk Eckman

Paul Ekman was an undergraduate at the University of Chicago and New York University. He received his Ph.D. in clinical psychology at Adelphi University (1958), after a one year internship at the Langley Porter Neuropsychiatric Institute. After two years as a Clinical Psychology Officer in the U.S. Army, he returned to Langley Porter where he worked from 1960 to 2004. His research on facial expression and body movement began in 1954, as the subject of his Master's thesis in 1955 and his first publication in 1957. In his early work, his approach to nonverbal behavior showed his training in personality. Over the next decade, a social psychological and cross-cultural emphasis characterized his work, with a growing interest in an evolutionary and semiotic frame of reference. In addition to his basic research on emotion and its expression, he has, for the last thirty years, also been studying deceit.