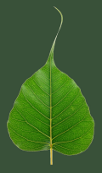 The greatest gift is the
gift of the teachings

Dharma Teachers

Sky Dawson

Sky Dawson has practiced vipassana meditation since 1981, and also has extensive experience in hospice and palliative care in Western Australia. She has taught at IMS for several years and is now the Teacher-in-Residence at IMS's Forest Refuge.



Spring Washam

Spring Washam is a well known meditation and dharma teacher based in Oakland, California. She has studied numerous meditation practices and Buddhist philosophy since 1997. She is a founding member and core teacher at the East Bay Meditation Center located in downtown Oakland. She has practiced and studied under some of the most preeminent meditation masters in both the Theravada and Tibetan schools of Buddhism. She has completed a 6 year teacher training program under the guidance of Jack Kornfield and is now on the teacher's council at Spirit Rock Meditation Center in Woodacre, California. Spring is considered a pioneer in bringing mindfulness based healing practices to diverse communities and is committed to creating opportunities for disenfranchised people everywhere.




Stefan Lang

Stefan Lang has been practicing with asian and western dharma teachers since 1983. He is on the board of Zentrum für Buddhismus, a multi-tradition buddhist city center, and Vipassana Meditationsgruppe Bern (both in Bern, Switzerland). His main interest concerns a dharma practice suited for today's urban society.



Stephen Snyder

Stephen has been a Buddhist practitioner for over 30 years, and is authorized to teach by the eminent Burmese meditation master, Ven. Pa Auk Sayadaw. Described as having a compassionate no-nonsense style, he finds fulfillment in supporting students as they discover deeper authenticity in the acceptance of a loosening self-definition in the process of purifying the mind. This deepening authenticity leads to a more profound, experiential knowing and appreciation of the magnificent complexity of the Buddha's teachings.



Steve Armstrong

My biding motivation for the practice of teaching is to share my interest, my understanding and my confidence in the Buddha's way for a balanced and deeply happy life. Given the pace of our culture and the direction in which it is going, mindfulness is essential to sanity. Since my first vipassana retreat in 1975, I've experienced the wisdom of sanity, peace and freedom.




Steven Smith

The millennium question I hear students asking is how they can integrate the path of self-liberation with the path of paying attention to the welfare of others. My focus is guiding practitioners to do both. The dharmic brilliance is that liberation, the core teaching, creates a deep, transformative experience of who we are, which, in turn, transforms our care for the state of all beings everywhere.




Susan Moon

Susan Moon is a writer and teacher and for many years was the editor of "Turning Wheel," the Journal of socially-engaged Buddhism. She is the author of The Life and Letters of Tofu Roshi, a humorous book about an imaginary Zen master, and editor of Not Turning Away: The Practice of Engaged Buddhism. Her most recent book is This Is Getting Old: Zen Thoughts on Aging with Dignity and Humor. Her short stories and essays have been published widely.



Susan O'Brien

Susan O'Brien has been practicing vipassana meditation since 1980 and has studied with a variety of Asian and Western teachers. She began teaching in 1996 and coordinates the Insight Meditation correspondence course.