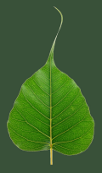 The greatest gift is the
gift of the teachings

Dharma Teachers

Mayuri Onerheim

Mayuri Onerheim is a Diamond Approach teacher in the Bay Area, a Canadian chartered accountant and enrolled IRS agent. She has guided individuals and small businesses with their money issues for over 25 years. She has taught a Money Course in Diamond Approach groups throughout the world.



Melanie Waschke

Melanie Waschke has had a Meditation practice since her early twenties. She has been deeply involved in the mindfulness practice taught by Thich Nhath Hanh, living in his retreat centers for over a year as well as doing a lot of long term practice in the Vipassana tradition worldwide. Currently she is part of the teacher training program led by Jack Kornfield, Joseph Goldstein and others. Melanie Waschke is a clinical psychologist, working in Germany. She teaches meditation in English and German.



Michael Grady

I find that practitioners can practice Vipassana for a long time without paying attention to the role that fear plays in their lives. Living with fear that is unacknowledged leads to fragmentation in life and practice. I encourage people to look at the energy of fear, for fear can limit our access to freedom.




Michele McDonald

Because I've been teaching in Burma the last three years, I've been able to see how mindfulness can be nourished by a culture that supports the ancient liberation teachings and by daily experiences of happiness arising from acts of generosity, morality and renunciation. Thus the practice of Buddhism and the living of Buddhism are woven together in a seamless tapestry.




Mila Khyentse Rinpoche

Mila Khyentse Rinpoche, is a French tulku (reincarnation of a realized Tibetan master) who grew up in a French family acquiring a traditional European education with degrees in tibetology, archeology and history. However, being a tulku, he very early decided to dedicate his life to the practice of Buddhism and has received numerous teachings and transmissions from all schools of Tibetan Buddhism.




Mushim Ikeda-Nash

Mushim (Patricia) Ikeda-Nash is a Buddhist teacher, writer, diversity consultant, and community activist. She is a core teacher and Leadership Sangha member at East Bay Meditation Center in Oakland, California (www.eastbaymeditation.org), and she appears in two documentary films, Acting on Faith: Women's New Religious Activism in America; and Between the Lines: Asian American Women's Poetry.