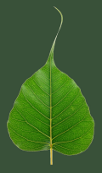 The greatest gift is the
gift of the teachings

Dharma Teachers

Phagyab Rinpoche

Ngawang Sungrab Phagyab Rinpoche is a ranking Tibetan Buddhist lama in the Gelugpa order. Born in Kham, Tibet in 1966 and ordained at the age of thirteen, Rinpoche began his monastic training at Ashi Monastery in Eastern Tibet before transferring to Sera Mey Monastery in South India where he trained under the tutelage of Ven. Khenpo Lobsang Jamyang and Ven. Khensur Geshe Tinle Topgye. In 1994, he was recognized as the eighth reincarnation of the Phagyab lama, a renowned Buddhist teacher from Eastern Tibet.



Sayadaw U Tejaniya

Sayadaw U Tejaniya began his Buddhist training as a young teenager in Burma under the late Shwe Oo Min Sayadaw (1913–2002). After a career in business and life as a householder, he has become a permanent monk since 1996. He teaches meditation at Shwe Oo Min Dhammasukha Tawya in Rangoon, Burma.




Thanissaro Bhikkhu

Dharma practice is medicine for the mind -- something particularly needed in a culture like ours that actively creates mental illness in training us to be busy producers and avid consumers. As individuals, we become healthier through our Dharma practice, which in turn helps bring sanity to our society at large.




U Jagara

Born in Canada, Ven. U Jagara was introduced to Buddhist practice in the early 1970's by Robert Hoover, and ordained as a monk under the Venerable Mahasi Sayadaw in Burma in 1979. He spent 15 years in Sri Lanka combining meditation with the study of Buddhist texts and periodically traveled to India where he practiced in intense retreats with S. N. Goenka. For several years he conducted retreats in India, America, Europe and Asia in the S.N. Goenka tradition. Since 1995 U Jagara has trained under the guidance of Pa Auk Sayadaw, the Burmese master renowned for his faithful adherence to the Visuddhimagga as both a practical guide to jhana and a detailed exposition of direct analytical approaches to vipassana. U Jagara assists Pa Auk Sayadaw in the teaching.