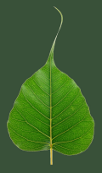 The greatest gift is the
gift of the teachings

Dharma Teachers

Ajahn Karunadhammo

Ven. Ajahn Karunadhammo was born in North Carolina in 1955. He was trained as a nurse and moved to Seattle in his early twenties where he came in contact with the Theravada tradition. In 1992 he helped out with a monastic visit to the Bay Area and spent another two months helping on a winter retreat at Amaravati. He decided to "Go Forth" while in Thailand in December 1995 and asked if he could be part of the prospective California monastery. He arrived in San Francisco in May of 1996, took the Eight Precepts on the thirty-first of that month (Vesakha Puja Day) and was part of the original group arriving at Abhayagiri on June 1, 1996. After a little over a year in white, Anagarika Tom became Samanera Karunadhammo on the Full Moon Day of July 1997 under the preceptorship of Ajahn Pasanno. In May 1998 Samanera Karunadhammo took full bhikkhu ordination, and became the first American-born bhikkhu at the first American branch monastery of the Thai lineage of Ajahn Chah and Ajahn Sumedho.



Ajahn Metta

Ajahn Metta, born in Germany, received ordination in 1996 at Amaravati Buddhist Monastery in the UK.



Ajahn Thanasanti

Amma Thanasanti Bhikkhuni was born in California and first encountered the Dhamma in 1979. Since that time she has been committed to awakening. On a trip to Asia she met highly accomplished meditation masters Ajahn Chah, Ajahn Buddhadasa and Dipa Ma. In 1989, she went to England where she joined the nun's community in the Ajahn Chah Forest Tradition. After 20 years she left her monastic community to return to the USA where she founded Awakening Truth whose mission is eventually developing a Bhikkhuni training monastery integrating ancient teachings of the Forest Tradition into the modern world. Currently she is based at the Shakti Vihara hermitage near the Garden of the Gods in Colorado, where she uses wilderness as a daily part of her practice.



Ajahn Yatiko

Ajahn Yatiko was born and raised in Edmonton, Alberta, in 1968. He had a strong interest in religion from childhood and after a few years at university decided he needed to find a spiritual teacher, as opposed to an academic one. He was on his way to Tibet for ordination, but the plane stopped off in Bangkok on route. While having lunch in a Bangkok restaurant, a few Thai laymen sat down to join him and recommended he go to Wat Pah Nanachat, in Ubon. Owing to their high praise of Ajahn Chah, he decided to investigate. Shortly thereafter Ajahn Sumedho was visiting and Ajahn Yatiko was inspired to pursue monastic training at Wat Nanachat. He has been part of that community since 1992. He arrived at Abhayagiri in January, 2008.



Ayya Anandabodhi

Ayya Anandabodhi is co-founder of Aloka Vihara, a training monastery for women near Placerville, CA, where she currently resides. She has practiced meditation since 1989, and lived as part of the Ajahn Chah lineage at Amaravati and Chithurst monasteries for 18 years. In 2009 she moved to the US and took full bhikkhuni ordination in 2011.



Ayya Medhanandi Bhikkhuni

Ayya Medhanandi, a Canadian (1949), is abbess of Sati Saraniya Hermitage ( www.satisaraniya.ca ) An MSc graduate, she began meditating at 21, studied with an Advaita master in India, and managed UN/NGO health initiatives for malnourished women and children. In 1988, on retreat in Myanmar, she took ten-precept ordination with Sayadaw U Pandita, then spent ten years at Amaravati Buddhist Monastery and eight years based in New Zealand and Penang. In 2007, she received bhikkhuni ordination in Taiwan and was invited to Canada to establish the Hermitage. She trains nuns and teaches meditation, especially for Hospice staff and volunteers, and is the author of 'Gone Forth, Going Beyond'.