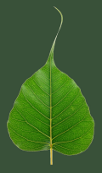 The greatest gift is the
gift of the teachings

Dharma Teachers

Ayya Medhanandi Bhikkhuni

Ayya Medhanandi, a Canadian (1949), is abbess of Sati Saraniya Hermitage ( www.satisaraniya.ca ) An MSc graduate, she began meditating at 21, studied with an Advaita master in India, and managed UN/NGO health initiatives for malnourished women and children. In 1988, on retreat in Myanmar, she took ten-precept ordination with Sayadaw U Pandita, then spent ten years at Amaravati Buddhist Monastery and eight years based in New Zealand and Penang. In 2007, she received bhikkhuni ordination in Taiwan and was invited to Canada to establish the Hermitage. She trains nuns and teaches meditation, especially for Hospice staff and volunteers, and is the author of 'Gone Forth, Going Beyond'.



Ayya Santacittā

After being inspired by the presence and teachings of Ajahn Buddhadasa, i ordained 1993 at Amaravati Buddhist Monastery, UK. i co-founded and reside at Aloka Vihara Forest Monastery in the Sierra Foothills of California and have a particular interest in learning from nature and bringing faith traditions to the climate movement.



Bhante Bodhidhamma

​Bhante Bodhidhamma, as lay person practiced at Throssel Hole Zen Priory in north England, later with Sayadaw U Janaka in Burma and at various places with Sayadaw U Pandita.​ ​He ​ ordained in ​1986 and spent 8 years in Sri Lanka, returning to UK in 1998. He was the resident teacher at Gaia House, UK, 2001-2004. In 2007, he founded Satipanya Buddhist Retreat on the borders of Wales., devoted to vipassana in the tradition of the Mahasi Sayadaw. ​



Bhante Buddharakkhita

Bhante Buddharakkhita was born and raised in Uganda. Meditating since 1993, he was ordained as a Theravada Buddhist monk in 2002. Now residing at Bhavana Society in WV, he teaches worldwide and in 2005 founded the Uganda Buddhist Centre.



Bhante Henepola Gunaratana

Bhante Henepola Gunaratana is the founding abbot of the Bhavana Society. Born in rural Sri Lanka, he has been a monk since age 12 and took full ordination at age 20 in 1947. He came to the United States in 1968. "Bhante G" (as he is fondly called by his students) has written a number of books, including the now-classic meditation manual Mindfulness In Plain English and its companion Eight Mindful Steps to Happiness. Bhante G regularly leads retreats on vipassana, mindfulness, metta (Loving-friendliness), concentration, and other topics both at the Bhavana Society and elsewhere.




Bhante Khippapanno

Bhante Khippapanno, ordained a Buddhist monk in 1949, practiced vipassana in India and Burma with Dipa Ma, Mahasi Sayadaw and Shwe Oo Min Sayadaw. He founded Jetavana Vihara, Washington, DC, 1982, and Sakyamuni Meditation Center, CA, 1988. He helped establish Phuoc Son Meditation Center, Vietnam, 1994.



Bhikkhu Analayo

Ven. Bhikkhu Analayo was born in Germany in 1962 and ordained in Sri Lanka in 1995. In the year 2000 he completed a PhD thesis on the Satipatthana-sutta at the University of Peradeniya which was published as the highly regarded book Satipatthana: The Direct Path to Realization. At present, he is a professor at the Numata Center for Buddhist Studies, University of Hamburg, and works as a researcher at Dharma Drum Buddhist College, Taiwan.



Bhikkhu Bodhi

Bhikkhu Bodhi is an American Buddhist monk originally from New York City. He lived as a monk in Sri Lanka for 24 years and now lives at Chuang Yen Monastery in upstate New York. Ven. Bodhi has many important publications to his credit, either as author, translator or editor, including The Middle Length Discourses of the Buddha (Majjhima Nikaya, 1995) and The Connected Discourses of the Buddha (Samyutta Nikaya, 2000). A full translation of the Anguttara Nikaya is due out in 2011. In 2008 he founded Buddhist Global Relief, a Buddhist organization dedicated to providing relief from poverty and hunger among impoverished communities worldwide.