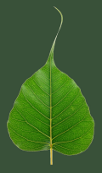 The greatest gift is the
gift of the teachings

Dharma Teachers

Mila Khyentse Rinpoche

Mila Khyentse Rinpoche, is a French tulku (reincarnation of a realized Tibetan master) who grew up in a French family acquiring a traditional European education with degrees in tibetology, archeology and history. However, being a tulku, he very early decided to dedicate his life to the practice of Buddhism and has received numerous teachings and transmissions from all schools of Tibetan Buddhism.




Mushim Ikeda-Nash

Mushim (Patricia) Ikeda-Nash is a Buddhist teacher, writer, diversity consultant, and community activist. She is a core teacher and Leadership Sangha member at East Bay Meditation Center in Oakland, California (www.eastbaymeditation.org), and she appears in two documentary films, Acting on Faith: Women's New Religious Activism in America; and Between the Lines: Asian American Women's Poetry.



Myoshin Kelley

So much of my inspiration and joy comes from bearing witness to the unfolding of the dharma in myself and others. My teaching is most engaging when I'm involved in an on-going relationship with students and having the opportunity, and honor, to see what's happening in their lives. We may begin our practice on our cushions; and yet, as we learn to bring practice to all corners of our lives, we get a glimmer of the true possibility of liberation.




Nancy Bardacke

Nancy Bardacke is a nurse-midwife, mindfulness teacher, and founding director of the Mindfulness-Based Childbirth and Parenting (MBCP) Program which she currently teaches at the UCSF Osher Center for Integrative Medicine. She also leads a Professional Development and Teacher Training Program in MBCP through the Mindful Birthing and Parenting Foundation as well as a 6 day training retreat through UC San Diego's Center for Mindfulness. Nancy is an Assistant Clinical Professor in the UCSF School of Nursing.




Narayan Helen Liebenson

I try to help practitioners approach their meditation practice and their lives with compassion and wisdom. Bringing a loving attentiveness into each moment allows us to learn kindness rather than condemnation, and discernment rather than judgment.