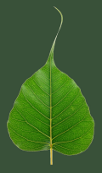 The greatest gift is the
gift of the teachings

Dharma Teachers

Renate Seifarth

In my teaching I hope to convey my deep faith that freeing our hearts and minds is possible so we can live our lives from a place of wisdom, care and ease. What we need is honesty, perseverance and a good portion of humor.



Richard Mendius

Ricahrd Mendius, MD is a neurologist in private practice in Marin County. He trained at UCLA as an epileptologist under Jerome Engel and as a neurobehaviorist under Frank Benson and Jeff Cummings. He has been on the teaching faculty of UCLA, Oregon Health Sciences University, and Stanford University. His meditation practice began in the 1980s with Shinzen Young in Los Angeles, and continues at Spirit Rock with Jack Kornfield, Phillip Moffitt, Ajahn Amaro, and Ajahn Sumedho. He teaches a weekly meditation class at San Quentin. His daughters, Courtney and Taryn, and his son, Ian, are three of his main teachers and companions on the path.



Rick Hanson

Rick Hanson, PhD began meditating in 1974 and has practiced in several traditions. A psychologist, writer, and teacher, he co-founded the Wellspring Institute for Neuroscience and Contemplative Wisdom (see www.WiseBrain.org) and edits the Wise Brain Bulletin. First author of Mother Nurture (Penguin, 2002), he has authored the books Hardwiring Happiness (New York Times best-selling author), Buddha's Brain and Just One Thing. He started sitting at Spirit Rock in 1993 and served a nine-year term on its Board. A graduate of the Community Dharma Leader training program, he leads a weekly meditation group in San Rafael.



Rob Burbea

Rob Burbea has practiced and studied Buddhism since 1985. Teaching since 2004, he is currently the Gaia House Resident Teacher and a member of its Teacher Council. He is a co-founder of Sanghaseva, an organization exploring the Dharma through international service work, and also a co-initiator of DANCE, the Dharma Action Network for Climate Engagement (www.thedancewebsite.org). Rob is the author of Seeing That Frees: Meditations on Emptiness and Dependent Arising.



Rodney Smith

More and more, the teaching practice takes me into the community where I engage directly with students. My focus right now is on bringing the continuity of the Dharma into the market place. Although retreating is an important form for self-knowledge, I find myself less interested in the immediate results of a retreat and more interested in helping students investigate their relationship to the ups and downs of their everyday life.