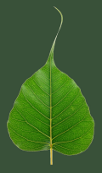 The greatest gift is the
gift of the teachings

Dharma Teachers

Sally Clough Armstrong

Sally Clough Armstrong began practicing vipassana meditation in India in 1981. She moved to the Bay Area in 1988, and worked at Spirit Rock until 1994 in a number of roles, including executive director. She began teaching in 1996, and is one of the guiding teachers of Spirit Rock's Dedicated Practitioner Program.




Sandra Maitri

Sandra Maitri is the only prominent teacher of the system of the enneagram to have learned it when it was originally taught by Claudio Naranjo, M.D., beginning in 1970. She is currently one of the principal and supervising teachers of the Diamond Approach® to Inner Realization, leading groups in the San Francisco Bay Area and in the United Kingdom, is director of teacher training in California, and a member of the leadership council of the Ridhwan School, home of the Diamond Approach®.




Shaila Catherine

Shaila Catherine, has been practicing meditation since 1980, with more than eight years of accumulated silent retreat experience. She has taught since 1996 in the USA, and internationally. Shaila has dedicated several years to studying with masters in India, Nepal and Thailand, completed a one year intensive meditation retreat with the focus on concentration and jhana, and authored Focused and Fearless: A Meditator's Guide to States of Deep Joy, Calm, and Clarity. Shaila Catherine has practiced under the guidance of Venerable Pa-Auk Sayadaw since 2006; she authored Wisdom Wide and Deep: A Practical Handbook for Mastering Jhana and Vipassana to help make this traditional approach to meditative training accessible to western practitioners. She is the founder of Insight Meditation South Bay, a Buddhist meditation center in Silicon Valley.



Sharda Rogell

My focus in teaching is to provide the support that students need to turn their life to the dharma, to truth, and to find ways to come out of their pain and suffering. The retreat experience is an invaluable aid to this exploration; however, what matters more is how one integrates this under- standing into everyday life.




Sharon Salzberg

The most compelling part of my practice right now comes in the form of my writing. For a long time, I've focused my teaching and writing on lovingkindness. Now as I look more deeply into lovingkindness, I find that it actually rests on another foundation, the expression of faith.