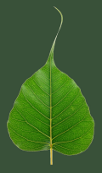 The greatest gift is the
gift of the teachings

Dharma Teachers

Sharon Salzberg

The most compelling part of my practice right now comes in the form of my writing. For a long time, I've focused my teaching and writing on lovingkindness. Now as I look more deeply into lovingkindness, I find that it actually rests on another foundation, the expression of faith.




Sky Dawson

Sky Dawson has practiced vipassana meditation since 1981, and also has extensive experience in hospice and palliative care in Western Australia. She has taught at IMS for several years and is now the Teacher-in-Residence at IMS's Forest Refuge.



Stephen Snyder

Stephen has been a Buddhist practitioner for over 30 years, and is authorized to teach by the eminent Burmese meditation master, Ven. Pa Auk Sayadaw. Described as having a compassionate no-nonsense style, he finds fulfillment in supporting students as they discover deeper authenticity in the acceptance of a loosening self-definition in the process of purifying the mind. This deepening authenticity leads to a more profound, experiential knowing and appreciation of the magnificent complexity of the Buddha's teachings.