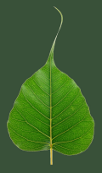 The greatest gift is the
gift of the teachings

Dharma Teachers

Tina Rasmussen

The inspiration for my teaching is to help people discover the direct experience of ultimate truth that underlies conventional reality, and then infuse life with an ever-deepening awareness of this mystery as it manifests in our everyday work and relationships. I have practiced meditation since 1976, and have been authorized to teach by Ven. Pa Auk Sayadaw of Burma.



Trudy Goodman

Trudy Goodman has practiced in the Zen and Theravada traditions since 1974. She founded InsightLA and Growing Spirit (a family program) in Los Angeles. She is the guiding teacher of the Institute for Meditation and Psychotherapy in Cambridge, MA.



Ursula Flückiger

Ursula Flückiger praktiziert Vipassana Meditation seit 1980 mit LehrerInnen wie Ven. Ajahn Sumedho, Joseph Goldstein, Christina Feldman u.a.. Sie erhielt viele Belehrungen in der tibetischen Mahayana Tradition und fühlt sich vor allem durch die Mitgefühlspraktiken sehr inspiriert. Sie arbeitete 17 Jahre für die Organisation der Retreats der Dhamma Gruppe Schweiz und zehn Jahre in eigener Praxis für Hakomi Psychotherapie. Seit 1990 wirkt sie als Meditationslehrerin und ist Mitbegründerin des Meditationszentrums Beatenberg.



Vinny Ferraro

Vinny is a graduate of Spirit Rock Mediation Center's Community Dharma Leader Program and is in the new SR teacher Training. He is training director of the Mind Body Awareness Project in Oakland, California, and a cast member of MTV's If You Really Knew Me. He also has extensive experience training probation officers, teachers, and community leaders who work with at-risk youth, how to utilize mindfulness-based practices to deal with their own stress, anxiety, and secondary trauma.