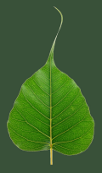 The greatest gift is the
gift of the teachings

Dharma Teachers

Nikki Mirghafori

Nikki was introduced to contemplative practices and yoga in the early 1980's, to meditation in 1991, and to Theravada Buddhism in 2003. She has studied with various Western and Eastern teachers, and in particular, practiced jhanas and a detailed analytical method of vipassana under the guidance of Pau Auk Sayadaw, who instructed her to teach. Nikki has completed teacher training programs at Stanford's Center for Compassion and Altruism Research & Education (CCARE), UCLA's Mindful Awareness Research Center (MARC) and is currently part of the SRMC/IMS/IMC Teacher Training. She holds a Ph.D. in computer science from UC Berkeley and has had an active career as a research scientist in academia.



Norman Feldman

Having taught formal retreats since 1986, my current interest is in supporting individuals and groups in integrating and applying the teachings and insights in daily life, and working with small groups in the exploration of the dharma for liberation of mind and heart. My talks draw on the traditional teachings and their pointing to liberation here and now.



Norman Fischer

Norman is a Zen priest and abbot, a husband, father, and a poet, a teacher with wide-ranging interests and passions. During almost 30 years at San Francisco Zen Center, he served as director, tenzo, tanto, operations manager and other positions. Norman retired as abbot of Zen Center in 2000 to take his teaching out into the world. He continues his involvement with the Zen Center as a senior Dharma teacher. Norman believes in the possibility of engaged renunciation: living a fully committed religious life that does not exclude family, work, and a passionate interest in the world. In addition to his teaching with the Everyday Zen sangha in the Bay Area, Norman is guiding teacher to four other groups: the Bellingham (WA) Zen Practice Group, the Mountain Rain Zen Community (Vancouver, BC., Mar de Jade (Mexico), and The New York Zen Circle (New York City).



Ofosu Jones-Quartey

Ofosu Jones-Quartey has been practicing meditation since 2000, with a focus on Vipassana in the Mahasi and Thai traditions, incorporated with Madhyamaka philosophy. He is a part of the Bhavana Society community and a student of Bhante Buddharakkhita, among others. Ofosu is also an accomplished musical artist and was a founding member of the Buddhist-inspired Hip Hop band, Shambhala. Ofosu is now a solo artist, making both pop and Buddhist-inspired music.



Oren J. Sofer

Developing a clear understanding of the teachings and learning to fully inhabit the body have been core parts of my Dhamma practice. These areas, as well a strong emphasis on the heart, inform and shape my teaching. The few years I spent training as an Anagarika in the Thai Forest monasteries broadened my understanding of the Buddha's teachings and instilled a profound respect for the Bhikkhu and Bhikkhuni Sangha. All along the way, I've been particularly interested in how other modalities like Nonviolent Communication and Somatics can support our growth in awakening.