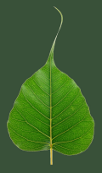 The greatest gift is the
gift of the teachings

Dharma Teachers

Lila Kate Wheeler

Kate Lila Wheeler began teaching meditation in the mid-1980s and continues to practice with teachers in Theravada and Tibetan Buddhist lineages. Writing is an important part of her life; she has recently completed a second novel.



Linda Graham

Linda Graham, M.F.T., has a full-time private psychotherapy practice in the San Francisco Bay Area and leads trainings nationwide on the emerging integration of relational psychology, mindfulness and neuroscience. She is the author of Bouncing Back: Rewiring Your Brain for Maximum Resilience (New World Library, 2013) and publishes a monthly e-newsletter Healing and Awakening into Aliveness and Wholeness, archived on her website.



Luisa Montero-Diaz

Luisa Montero-Diaz has been practicing meditation since 1987 and teaching meditation since 1993. She completed the first three-year Community Dharma Leadership program offered by the Spirit Rock Meditation Center.




Madeline Klyne

Maddy Klyne teaches classes and workshops as well as special programs for young people at the Cambridge Insight Meditation Center, MA.



Marcia Rose

I find teaching to be a very deep and powerful "no self" practice. When I connect with others during Dharma talks--in the intimacy of small groups, and while holding meditation practice interviews--I am continually reminded to know, and be, in a place of clarity, spaciousness and immediate presence. Being able to offer students such a place of connection is my greatest pleasure and inspiration, as well as the most appreciated challenge in my teaching practice.




Margarita Loinaz

Margarita Loinaz, M.D. has been a Buddhist practitioner since 1977 in the Tibetan and Theravada traditions with an emphasis on Dzogchen practice for the past 10 years. She is a graduate of the first Community Dharma Leader's program at SRMC where she contributed to the initial stages of the diversity program and taught at the first POC retreat. She also trained in MBSR at the UMass Stress Reduction Clinic and is a student of the Diamond Approach. She is originally from Dominican Republic.