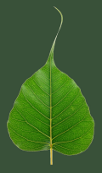 The greatest gift is the
gift of the teachings

Dharma Teachers

Kittisaro & Thanissara

Kittisaro & Thanissara teach internationally and are co-directors of Dharmagiri Hermitage and Dharmagiri Outreach which is based in South Africa.



Kristin Neff

Kristin is Associate Professor of Human Development and Culture at the University of Texas. She began practicing Insight Meditation in 1997. While doing her post-doctoral work she conducted research on self-compassion. She has developed an 8-week program to teach self-compassion skills. Her book titled Self-Compassion was published in April, 2011. Kristin was recently featured in the best-selling book and award-winning documentary called The Horse Boy that chronicles her family's adventure with autism.



Larry Rosenberg

The method I use most in teaching is anapanasati or mindfulness with breathing. Breath awareness supports us while we investigate the entire mind-body process. It helps calm the mind and gives us a graceful entry into a state of choiceless awareness--a place without agendas, where we are not for or against whatever turns up in the moment.




Larry Yang

Larry Yang, a longtime meditator, trained as a psychotherapist, has taught meditation since 1999 and is a core teacher at East Bay Meditation Center in Oakland, CA. He has practiced in Southeast Asia and was a Buddhist monk in Thailand.



Lila Kate Wheeler

Kate Lila Wheeler began teaching meditation in the mid-1980s and continues to practice with teachers in Theravada and Tibetan Buddhist lineages. Writing is an important part of her life; she has recently completed a second novel.



Linda Graham

Linda Graham, M.F.T., has a full-time private psychotherapy practice in the San Francisco Bay Area and leads trainings nationwide on the emerging integration of relational psychology, mindfulness and neuroscience. She is the author of Bouncing Back: Rewiring Your Brain for Maximum Resilience (New World Library, 2013) and publishes a monthly e-newsletter Healing and Awakening into Aliveness and Wholeness, archived on her website.