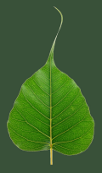 The greatest gift is the
gift of the teachings

Dharma Teachers

Janet Willis


Jan Willis (BA and MA in Philosophy, Cornell University; PhD in Indic and Buddhist Studies, Columbia University, 1976) is Professor of Religion at Wesleyan University in Middletown, Connecticut. She has studied with Tibetan Buddhists in India, Nepal, Switzerland and the U.S. for over four decades, and has taught courses in Buddhism for thirty-nine years. She is the author of The Diamond Light: An Introduction to Tibetan Buddhist Meditation (1972), On Knowing Reality: The Tattvartha Chapter of Asanga's Bodhisattvabhumi (1979), Enlightened Beings: Life Stories from the Ganden Oral Tradition (1995); and the editor of Feminine Ground: Essays on Women and Tibet (1989). Additionally, Willis has published a number of articles and essays on various topics in Buddhism—Buddhist meditation, hagiography, women and Buddhism, and Buddhism and race. In 2001, she authored the memoir, Dreaming Me: An African American Woman's Spiritual Journey (re-issued October 1, 2008 by Wisdom Publications as Dreaming Me: Black, Baptist, and Buddhist—One Woman's Spiritual Journey). In December of 2000, Time magazine named Willis one of six "spiritual innovators for the new millennium." In 2003, she was a recipient of Wesleyan University's Binswanger Prize for Excellence in Teaching. Newsweek magazine's "Spirituality in America" issue in September of 2005 included a profile of her and, in its May 2007 edition, Ebony magazine named Willis one of its "Power 150" most influential African Americans. At the end of 2012, Willis spent several weeks in a Buddhist nunnery in Thailand and conducted research on the diverse ways that Thai women practice Buddhism.



Jason Murphy

Jason Murphy- Pedulla MA, has been practicing Vipassana meditation since 1994. He is a teacher and therapist who has been working with youth, families and adults for over 20 years. Jason has taught mindful awareness in a variety of settings throughout the United States and leads weekly groups in Santa Cruz and San Jose. Jason has studied and trained with several prominent teachers in the Thai Forest Tradition of Ajahn Chah. Some of them are Ajahn Sumedho, Ajahn Passano and Amaro Bhikkhu Other teachers and mentors have been, Gil Fronsdal, John Travis, Sylvia Boornstein and Jack Kornfield.




Jean Esther

Jean Esther has practiced vipassana meditation since 1982 and has worked with the Teen Retreat since 1999. She has a psychotherapy practice in Northampton, MA and has been teaching meditation since 2001.



Joanna Macy

Joanna Macy, PhD is a scholar of Buddhism, systems theory and deep ecology. A respected voice in the movements for peace, justice and ecology, she gives trainings worldwide for eco-warriors and activists for global justice. As the root teacher of the Work That Reconnects, she has created a ground-breaking theoretical framework for personal and social change. Her books include "World as Lover, World as Self" and "Coming Back to Life: Practices to Reconnect Our Lives, Our World."