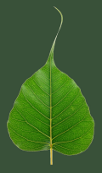 The greatest gift is the
gift of the teachings

Dharma Teachers

Hozan Alan Senauke

Hozan Alan Senauke is a Soto Zen priest in the tradition of Shunryu Suzuki Roshi. He was ordained by Sojun Mel Weitsman in 1989. Alan is presently head of practice at Berkeley Zen Center in California, where he lives with his wife and two children. He is also Senior Advisor to Buddhist Peace Fellowship, where he served as Executive Director for more than a decade. In another realm, Alan has been a student and performer of American traditional music for more than forty years.



Hugh Byrne

Hugh Byrne is a guiding teacher with the Insight Meditation Community of Washington. Hugh has practiced Buddhist Insight Meditation for twenty-five years and has been teaching meditation since 2000, teaching classes, retreats and workshops in the Washington area and in the U.S. and abroad. He is a cofounder of the Washington Buddhist Peace Fellowship, the Mindfulness Training Institute of Washington and the Meditation Teacher Training Institute.



Jack Kornfield

Over the years of teaching, I've found a growing need for profound lovingkindness and compassion--a transformation of the heart--to underlie the insights and understandings that come out of the practice. An opening of the mind needs to be supported by compassion from the heart if the practice is to be integrated, fulfilled, and lived in our lives.




Jacques Verduin

Jacques Verduin, M. A. Somatic Psychology, is the Founder and Director of Insight-Out, a non-profit which aims to turn violence and suffering into opportunities for healing and learning for prisoners and challenged youth.




James Baraz

I try to convey that the wisdom and compassion we are looking for is already inside of us. I see practice as learning how to purify our mind and heart so we can hear the Buddha inside. In doing so, we naturally embody the dharma and help awaken that understanding and love in others we meet.




Janet Keyes

Teacher-trainee with Skillful Meditation Project, and long-time Vipassana meditator, conducts individual interviews and leads small groups in Recollective Awareness practice. Buddhist Chaplain and author of Our Own Teachers and Dharma Camp.



Janet Willis


Jan Willis (BA and MA in Philosophy, Cornell University; PhD in Indic and Buddhist Studies, Columbia University, 1976) is Professor of Religion at Wesleyan University in Middletown, Connecticut. She has studied with Tibetan Buddhists in India, Nepal, Switzerland and the U.S. for over four decades, and has taught courses in Buddhism for thirty-nine years. She is the author of The Diamond Light: An Introduction to Tibetan Buddhist Meditation (1972), On Knowing Reality: The Tattvartha Chapter of Asanga's Bodhisattvabhumi (1979), Enlightened Beings: Life Stories from the Ganden Oral Tradition (1995); and the editor of Feminine Ground: Essays on Women and Tibet (1989). Additionally, Willis has published a number of articles and essays on various topics in Buddhism—Buddhist meditation, hagiography, women and Buddhism, and Buddhism and race. In 2001, she authored the memoir, Dreaming Me: An African American Woman's Spiritual Journey (re-issued October 1, 2008 by Wisdom Publications as Dreaming Me: Black, Baptist, and Buddhist—One Woman's Spiritual Journey). In December of 2000, Time magazine named Willis one of six "spiritual innovators for the new millennium." In 2003, she was a recipient of Wesleyan University's Binswanger Prize for Excellence in Teaching. Newsweek magazine's "Spirituality in America" issue in September of 2005 included a profile of her and, in its May 2007 edition, Ebony magazine named Willis one of its "Power 150" most influential African Americans. At the end of 2012, Willis spent several weeks in a Buddhist nunnery in Thailand and conducted research on the diverse ways that Thai women practice Buddhism.