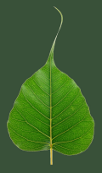 The greatest gift is the
gift of the teachings

Dharma Teachers

James Baraz

I try to convey that the wisdom and compassion we are looking for is already inside of us. I see practice as learning how to purify our mind and heart so we can hear the Buddha inside. In doing so, we naturally embody the dharma and help awaken that understanding and love in others we meet.




Janet Keyes

Janet Keyes has been practicing Vipassana meditation since 1987, when she took James Baraz's introductory class; she remains one of his senior students. Janet has done many months of intensive practice. She is a member of several Kalyana Mitta groups and participated in the first Dedicated Practitioners Program at Spirit Rock Meditation Center. A graduate of the Sati Center Buddhist Chaplaincy Training Program, she is a volunteer chaplain for the Insight Meditation Community of Berkeley as well as for the larger East Bay community.



Jean Esther

Jean Esther has practiced vipassana meditation since 1982 and has worked with the Teen Retreat since 1999. She has a psychotherapy practice in Northampton, MA and has been teaching meditation since 2001.