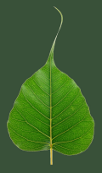 The greatest gift is the
gift of the teachings

Dharma Teachers

Kate Munding

Kate Munding is co-guiding teacher of IMCB. She has been practicing since 2002 and has done numerous 1-2 month intensive practice periods. Kate is currently in Spirit Rock's Teacher Training program. Kate has also trained approximately 2,000 educators, therapists, and parents in mindful awareness techniques and philosophy in the U.S. and abroad.




Kevin Griffin

Kevin Griffin is the author of the seminal 2004 book "One Breath at a Time: Buddhism and the Twelve Steps" and the recent "A Burning Desire: Dharma God and the Path of Recovery". He has been practicing Buddhist meditation for three decades and been in recovery since 1985. He's been a meditation teacher for almost fifteen years. His teacher training was at Spirit Rock Meditation Center where he currently leads Dharma and Recovery classes.



Kittisaro

Kittisaro, from Tennessee, is a Princeton graduate and Rhodes Scholar and a Buddhist practitioner for over 35 years including 15 years as a Theravada monk in the Forest School of Ajahn Chah. He is also a practitioner of Pure Land and Chan Buddhism. He teaches Meditation and is director of Dharmagiri Hermitage & Outreach in South Africa. He has completed two year long retreats.



Kittisaro & Thanissara

Kittisaro & Thanissara teach internationally and are co-directors of Dharmagiri Hermitage and Dharmagiri Outreach which is based in South Africa.



Larry Rosenberg

The method I use most in teaching is anapanasati or mindfulness with breathing. Breath awareness supports us while we investigate the entire mind-body process. It helps calm the mind and gives us a graceful entry into a state of choiceless awareness--a place without agendas, where we are not for or against whatever turns up in the moment.




Larry Yang

Larry Yang, a longtime meditator, trained as a psychotherapist, has taught meditation since 1999 and is a core teacher at East Bay Meditation Center in Oakland, CA. He has practiced in Southeast Asia and was a Buddhist monk in Thailand.