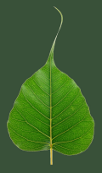 The greatest gift is the
gift of the teachings

Dharma Teachers

Jose Reissig

After decades of practice and teaching, what inspires me are those moments when I can see the habitual as if it were for the first time. If such moments occur while I'm giving a talk, then the teacher in me can hear its own words imbued with the freshness imparted by those who truly listen -- the multiple aspects of myself being part of the audience as well. Thanks for your participation in the process.



Joseph Goldstein

I have two main aims in teaching. The first is to spread the dharma as widely as possible, offering it to as many different people as I can. The second is to teach a smaller number of people over sustained periods of time. This in-depth teaching engages my tremendous love for intensive, long-term meditation practice, where people can immerse themselves in the retreat experience and see how it transforms their understanding.




Kamala Masters

It has long been important for me to offer the purity of the teachings of the Buddha in a way that connects with our common sense and compassion as human beings, which allows for the natural blossoming of wisdom.



Kate Munding

Kate Munding is co-guiding teacher of IMCB. She has been practicing since 2002 and has done numerous 1-2 month intensive practice periods. Kate is currently in Spirit Rock's Teacher Training program. Kate has also trained approximately 2,000 educators, therapists, and parents in mindful awareness techniques and philosophy in the U.S. and abroad.




Kevin Griffin

Kevin Griffin is the author of the seminal 2004 book "One Breath at a Time: Buddhism and the Twelve Steps" and the recent "A Burning Desire: Dharma God and the Path of Recovery". He has been practicing Buddhist meditation for three decades and been in recovery since 1985. He's been a meditation teacher for almost fifteen years. His teacher training was at Spirit Rock Meditation Center where he currently leads Dharma and Recovery classes.



Kittisaro

Kittisaro, from Tennessee, is a Princeton graduate and Rhodes Scholar and a Buddhist practitioner for over 35 years including 15 years as a Theravada monk in the Forest School of Ajahn Chah. He is also a practitioner of Pure Land and Chan Buddhism. He teaches Meditation and is director of Dharmagiri Hermitage & Outreach in South Africa. He has completed two year long retreats.