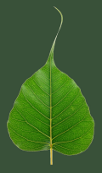 The greatest gift is the
gift of the teachings

Dharma Teachers

Kittisaro & Thanissara

Kittisaro & Thanissara teach internationally and are co-directors of Dharmagiri Hermitage and Dharmagiri Outreach which is based in South Africa.



Larry Rosenberg

The method I use most in teaching is anapanasati or mindfulness with breathing. Breath awareness supports us while we investigate the entire mind-body process. It helps calm the mind and gives us a graceful entry into a state of choiceless awareness--a place without agendas, where we are not for or against whatever turns up in the moment.




Larry Yang

Larry Yang, a longtime meditator, trained as a psychotherapist, has taught meditation since 1999 and is a core teacher at East Bay Meditation Center in Oakland, CA. He has practiced in Southeast Asia and was a Buddhist monk in Thailand.



Lila Kate Wheeler

Kate Lila Wheeler began teaching meditation in the mid-1980s and continues to practice with teachers in Theravada and Tibetan Buddhist lineages. Writing is an important part of her life; she has recently completed a second novel.



Madeline Klyne

Maddy Klyne teaches classes and workshops as well as special programs for young people at the Cambridge Insight Meditation Center, MA.



Marcia Rose

I find teaching to be a very deep and powerful "no self" practice. When I connect with others during Dharma talks--in the intimacy of small groups, and while holding meditation practice interviews--I am continually reminded to know, and be, in a place of clarity, spaciousness and immediate presence. Being able to offer students such a place of connection is my greatest pleasure and inspiration, as well as the most appreciated challenge in my teaching practice.