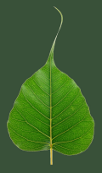 The greatest gift is the
gift of the teachings

Dharma Teachers

Gloria Taraniya Ambrosia

Gloria Taraniya Ambrosia has been offering instruction in Theravada Buddhist teachings and practices since 1990. She is a student of the western forest sangha, the disciples of Ajahn Sumedho and Ajahn Chah, and is a Lay Buddhist Minister in association with Abhayagiri Buddhist Monastery in California. She served as resident teacher of the Insight Meditation Society in Barre, Massachusetts from 1996 through 1999. Taraniya teaches at the Barre Center for Buddhist Studies and at Dhamma centers in the United States.



Greg Scharf

Greg Scharf has practiced extensively since 1992 in India, Thailand and in Burma, where he trained as a Buddhist monk. He is particularly interested in the role of service in the path of awakening.



Gregory Kramer

Gregory has been teaching meditation since 1980. He developed the practice of Insight Dialogue, offering retreats worldwide and authoring books including Insight Dialogue: The Interpersonal Path to Freedom and Dharma Contemplation: Meditating Together with Wisdom Texts.



Guy Armstrong

What has always engaged me is working with practitioners who are deepening their commitment to the Dharma and then seeing them take a quantum leap in their understanding. My contribution to this commitment is working towards conveying a Theravadan practice with a Mahayana spirit.




Heather Martin

Heather Martin has been meditating since 1972, and practicing Vipassana since 1981. Beginning with S.N. Goenka, she has since been influenced by both Burmese and Thai streams of the Theravada tradition, and by Tibetan Dzogchen with Tsoknyi Rinpoche. Most recently she has been studying with Burmese Sayadaw U Tejaniya.




Heather Sundberg

Heather Sundberg has taught insight meditation since 1999 and completed the Spirit Rock/IMS Teacher Training. Beginning her own meditation practice in her late teens, for the last 25 years, Heather has studied with senior teachers in the Insight Meditation (Vipassana) and Tibetan (Vajrayana) traditions and has sat 1-3 months of retreat a year for almost 20 years. She was the Spirit Rock Family & Teen Program Teacher & Manager for a decade. Between 2010- 2015 she spent a cumulative one-year in study, practice, and pilgrimage in Asia. Since 2011, she has been a Teacher at Mountain Stream Meditation Center and sister communities in the Sierra Foothills, and also teaches nationally, especially at Spirit Rock Meditation Center. Her teaching emphasizes embodiment, compassion and practical wisdom.



Hla Myint

U Hla Myint has 22 years of monastic training and a PhD in Buddhist Studies and Pali language. A former assistant meditation instructor at Mahasi Meditation Center in Burma he remains a close disciple, translator and teaching assistant of Sayadaw U Pandita. He has translated numerous Burmese dhamma books and dhamma discourses and has authored Meditation Lectures, Conditional Relations in Daily Life (from the abhidhamma) and Pali Language Lessons for English readers. For many years, he has taught the Theravada Tradition to the students of the Antioch College Buddhist Studies Program in Bodh Gaya, India. He resides part-time in San Jose, CA and Pyin Oo Lwin, Burma.