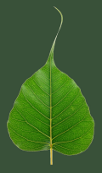 The greatest gift is the
gift of the teachings

Dharma Teachers

Hla Myint

U Hla Myint has 22 years of monastic training and a PhD in Buddhist Studies and Pali language. A former assistant meditation instructor at Mahasi Meditation Center in Burma he remains a close disciple, translator and teaching assistant of Sayadaw U Pandita. He has translated numerous Burmese dhamma books and dhamma discourses and has authored Meditation Lectures, Conditional Relations in Daily Life (from the abhidhamma) and Pali Language Lessons for English readers. For many years, he has taught the Theravada Tradition to the students of the Antioch College Buddhist Studies Program in Bodh Gaya, India. He resides part-time in San Jose, CA and Pyin Oo Lwin, Burma.



Howard Cohn

The more I rest in present awareness, and don't separate myself out from life, the more I appreciate the impact that I have on others. Only when I am present am I sensitive to my connection to the world, am I able to feel how important it is to be non-harming in my words and actions. When I am lost in thought, I lose that simplicity and sensitivity.




Hozan Alan Senauke

Hozan Alan Senauke is a Soto Zen priest in the tradition of Shunryu Suzuki Roshi. He was ordained by Sojun Mel Weitsman in 1989. Alan is presently head of practice at Berkeley Zen Center in California, where he lives with his wife and two children. He is also Senior Advisor to Buddhist Peace Fellowship, where he served as Executive Director for more than a decade. In another realm, Alan has been a student and performer of American traditional music for more than forty years.



Hugh Byrne

Hugh Byrne teaches with the Insight Meditation Community of Washington, DC and is a co-founder of the Washington Buddhist Peace Fellowship. He teaches classes on Buddhism and meditation for the Smithsonian Resident Associate Program.



Jack Kornfield

Over the years of teaching, I've found a growing need for profound lovingkindness and compassion--a transformation of the heart--to underlie the insights and understandings that come out of the practice. An opening of the mind needs to be supported by compassion from the heart if the practice is to be integrated, fulfilled, and lived in our lives.




Jacques Verduin

"Insight-Out" run by Insight Prison Project's Founding Director Jacques Verduin, is Jacques' new community initiative that employs former life-sentenced prisoners that were trained during their incarceration at San Quentin. These 'Change Agents' offer programs to at risk youth and their brothers and sisters still in prison. Insight-out also runs the California Prison Mindfulness Network (CPMN), which supports prison sanghas in California through retreats and classes in yoga and meditation.




James Baraz

I try to convey that the wisdom and compassion we are looking for is already inside of us. I see practice as learning how to purify our mind and heart so we can hear the Buddha inside. In doing so, we naturally embody the dharma and help awaken that understanding and love in others we meet.