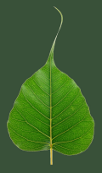 The greatest gift is the
gift of the teachings

Dharma Teachers

Jean Esther

Jean Esther has practiced vipassana meditation since 1982 and has worked with the Teen Retreat since 1999. She has a psychotherapy practice in Northampton, MA and has been teaching meditation since 2001.



Jill Shepherd

Wisdom and compassion are two themes that inform my current exploration of the dharma, and I aspire to integrate these as fully as I can in both formal practice and daily life.



Jitindriya

Jitindriya (aka Loraine Keats) has been practicing Buddhist meditation and spiritual inquiry for over 30 years, 17 of which was as a Buddhist nun (Ajahn Jitindriya) in the Thai Forest Tradition of Ajahn Chah and Ajahn Sumedho. Jitindriya has taught meditation internationally and has a Master's degree in Buddhist Psychotherapy Practice. She lives in Northern NSW, Australia where she teaches meditation and Dhamma, and offers mindfulness-based psychotherapy for private clients.



JoAnna Hardy

JoAnna Hardy has practiced in multiple traditions since 1999, and in 2005 her practice landed on the Theravada insight tradition. Retreat teaching, bringing the Dharma to communities and individuals who don't typically have access to traditional settings, and building multicultural community are her focus. She is co-guiding teacher at Against the Stream Buddhist Meditation Society.



Joanna Macy

Joanna Macy, PhD is a scholar of Buddhism, systems theory and deep ecology. A respected voice in the movements for peace, justice and ecology, she gives trainings worldwide for eco-warriors and activists for global justice. As the root teacher of the Work That Reconnects, she has created a ground-breaking theoretical framework for personal and social change. Her books include "World as Lover, World as Self" and "Coming Back to Life: Practices to Reconnect Our Lives, Our World."



John Peacock

John Peacock, an academic and meditation teacher for 25 years, currently teaches Buddhist studies and Indian religions at the University of Bristol, UK. He is an Associate Director of The Oxford Mindfulness Centre, recognized by Oxford University.