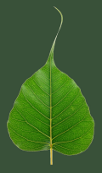 The greatest gift is the
gift of the teachings

Dharma Teachers

Franz Moeckl

Franz Moeckl has practiced and studied insight meditation, Tai Chi and Qigong for more than 25 years, including time as a Buddhist monk in Thailand. He now teaches in the US, Europe and Asia.



Fred Von Allmen

Fred von Allmen has studied and practiced under Tibetan and Theravada teachers since 1970 in Asia, Europe and the US. He has taught retreats worldwide for 25 years. The author of several Buddhist books in German, he is a co-founder of the Meditation Center Beatenberg in the Swiss Alps.



Gil Fronsdal

Right now I'm deeply involved with developing an urban meditation center in my community. It's important for me to sink my teaching roots into a commitment to my community, to ongoing relationships with people as they practice inside retreats and out of retreats. What are all the ways Sangha is relevant and applicable to our family life, our work, and our play?




Gina Sharpe

Gina Sharpe is a founding teacher of New York Insight. She discovered the Dharma over 30 years ago and has studied and practiced in Asia and the United States. She was trained as a Retreat Teacher under the mentorship of Jack Kornfield. She teaches at Retreat Centers and meditation communities around the United States, including at a maximum security prison for women. She holds two meditation classes in Westchester County, New York.



Gloria Taraniya Ambrosia

Gloria Taraniya Ambrosia has been offering instruction in Theravada Buddhist teachings and practices since 1990. She is a student of the western forest sangha, the disciples of Ajahn Sumedho and Ajahn Chah, and is a Lay Buddhist Minister in association with Abhayagiri Buddhist Monastery in California. She served as resident teacher of the Insight Meditation Society in Barre, Massachusetts from 1996 through 1999. Taraniya teaches at the Barre Center for Buddhist Studies and at Dhamma centers in the United States.



Greg Scharf

Greg Scharf has practiced extensively since 1992 in India, Thailand and in Burma, where he trained as a Buddhist monk. He is particularly interested in the role of service in the path of awakening.