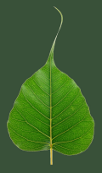 The greatest gift is the
gift of the teachings

Dharma Teachers

Jason Murphy

Jason Murphy- Pedulla MA, has been practicing Vipassana meditation since 1994. He is a teacher and therapist who has been working with youth, families and adults for over 20 years. Jason has taught mindful awareness in a variety of settings throughout the United States and leads weekly groups in Santa Cruz and San Jose. Jason has studied and trained with several prominent teachers in the Thai Forest Tradition of Ajahn Chah. Some of them are Ajahn Sumedho, Ajahn Passano and Amaro Bhikkhu Other teachers and mentors have been, Gil Fronsdal, John Travis, Sylvia Boornstein and Jack Kornfield.




Jean Esther

Jean Esther has practiced vipassana meditation since 1982 and has worked with the Teen Retreat since 1999. She has a psychotherapy practice in Northampton, MA and has been teaching meditation since 2001.



Jill Shepherd

Wisdom and compassion are two themes that inform my current exploration of the dharma, and I aspire to integrate these as fully as I can in both formal practice and daily life.



Jitindriya

Jitindriya (aka Loraine Keats) has been practicing Buddhist meditation and spiritual inquiry for over 30 years, 17 of which was as a Buddhist nun (Ajahn Jitindriya) in the Thai Forest Tradition of Ajahn Chah and Ajahn Sumedho. Jitindriya has taught meditation internationally and has a Master's degree in Buddhist Psychotherapy Practice. She lives in Northern NSW, Australia where she teaches meditation and Dhamma, and offers mindfulness-based psychotherapy for private clients.