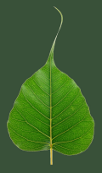 The greatest gift is the
gift of the teachings

Dharma Teachers

Jean Esther

Jean Esther has practiced vipassana meditation since 1982 and has worked with the Teen Retreat since 1999. She has a psychotherapy practice in Northampton, MA and has been teaching meditation since 2001.



Joanna Macy

Joanna Macy, PhD is a scholar of Buddhism, systems theory and deep ecology. A respected voice in the movements for peace, justice and ecology, she gives trainings worldwide for eco-warriors and activists for global justice. As the root teacher of the Work That Reconnects, she has created a ground-breaking theoretical framework for personal and social change. Her books include "World as Lover, World as Self" and "Coming Back to Life: Practices to Reconnect Our Lives, Our World."



John Peacock

John Peacock, an academic and meditation teacher for 25 years, currently teaches Buddhist studies and Indian religions at the University of Bristol, UK. He is an Associate Director of The Oxford Mindfulness Centre, recognized by Oxford University.



John Travis

After thirty-five years of experience around the dharma, with eight of these years in Asia, I am still deeply inspired, as a teacher, by students' progress with the practice. I see the questioning I do with myself reflected in others. The infinite loop of my practice and my teaching becomes a self-fulling prophecy. As I see others letting go of old baggage, it inspires me to continue questioning myself.