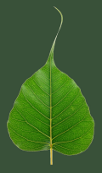 The greatest gift is the
gift of the teachings

Dharma Teachers

Ed Hauben

Ed Hauben, a long-term meditator and friend of the Insight Meditation Society, has served on its board and assisted with the Teen and Family retreats for the past 25 years.



Erin Treat

Erin lives in Durango, Colorado and is a member of the Dharma Leader Council of the Durango Dharma Center. She is a graduate of Spirit Rock's Community Dharma Leader Training and is currently a teacher in training as part of the Spirit Rock/IMS teacher training program.



Eugene Cash

I am intrigued by how we can live the 'holy life' as lay people. How do we erase the imaginary line between formal sitting practice and the rest of our lives? How can we bring full engagement to formal and informal practice? Is it possible to embody, in our lives, the understanding and insight that comes with intensive training? And can we live our lives in a way that expresses and continues to deepen our realization? These questions fuel my practice and my teaching.




Eve Decker

Eve is a long time student of the dharma. She began practicing Vipassana in the early 1990s, trained in mindfulness-based social action through the two-year Path of Engagement program at Spirit Rock. and is a certified meditation teacher through the Community Dharma Leader Program. Eve is also a performing artist and co-founded the feminist folk trio Rebecca Riots(1993-2009). They were dubbed "Best Band with a Conscience" by the SF Bay Guardian, toured nationally, and released five CDs. In 2006 Eve released a solo CD, "Commentary on the Perfections of the Heart", ten original songs based on a Buddhist list of qualities that promote a contented heart. A review of the CD in Tricycle magazine said, "Decker's melodies, and her luscious, inventive phrasing, give her songs the power of a transmission". Here's what James Baraz has to say, "Listening to Eve's songs are often just what I need to remind myself of the truth inside. They've been a big part of my daily life practice to inspire and open my heart. I love Eve Decker's music!"