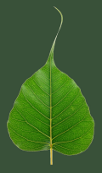 The greatest gift is the
gift of the teachings

Dharma Teachers

Erin Treat

Erin lives in Durango, Colorado and is a member of the Dharma Leader Council of the Durango Dharma Center. She is a graduate of Spirit Rock's Community Dharma Leader Training and is currently a teacher in training as part of the Spirit Rock/IMS teacher training program.



Eugene Cash

I am intrigued by how we can live the 'holy life' as lay people. How do we erase the imaginary line between formal sitting practice and the rest of our lives? How can we bring full engagement to formal and informal practice? Is it possible to embody, in our lives, the understanding and insight that comes with intensive training? And can we live our lives in a way that expresses and continues to deepen our realization? These questions fuel my practice and my teaching.




Fred Von Allmen

Fred von Allmen has studied and practiced under Tibetan and Theravada teachers since 1970 in Asia, Europe and the US. He has taught retreats worldwide for 25 years. The author of several Buddhist books in German, he is a co-founder of the Meditation Center Beatenberg in the Swiss Alps.