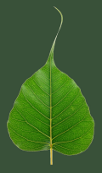 The greatest gift is the
gift of the teachings

Dharma Teachers

Erin Treat

Erin is Guiding Teacher at Vallecitos Mountain Retreat Center in northern New Mexico and Resident Teacher at the Durango Dharma Center. Her approach to sharing the dharma is influenced by her love of wild nature, her ongoing experience as a student of the Diamond Approach by A.H. Almaas and by her decades of working with somatics and as a bodyworker.



Eugene Cash

I am intrigued by how we can live the 'holy life' as lay people. How do we erase the imaginary line between formal sitting practice and the rest of our lives? How can we bring full engagement to formal and informal practice? Is it possible to embody, in our lives, the understanding and insight that comes with intensive training? And can we live our lives in a way that expresses and continues to deepen our realization? These questions fuel my practice and my teaching.




Frank Ostaseski

In 1987 Frank co-founded the Zen Hospice Project, the first Buddhist hospice in America. In 2004, he created the Metta Institute to provide broad based education on mindful and compassionate end of life care. He is a frequent keynote speaker for many healthcare organizations such as Harvard Medical School, the Mayo Clinic, the National Hospice and Palliative Care Organization and others. He teaches at dharma centers around the world including the Spirit Rock Meditation Center, the Upaya Zen Center, and Rigpa's international centers and many more.



Fred Von Allmen

Fred von Allmen has studied and practiced under Tibetan and Theravada teachers since 1970 in Asia, Europe and the US. He has taught retreats worldwide for 25 years. The author of several Buddhist books in German, he is a co-founder of the Meditation Center Beatenberg in the Swiss Alps.



George Mumford

George Mumford has taught meditation since 1986 in a range of environments, from prisons to Harvard Medical School. He is the author of The Mindful Athlete: Secrets to Pure Performance.