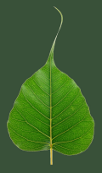 The greatest gift is the
gift of the teachings

Dharma Teachers

Donald Rothberg

Donald Rothberg, PhD, has practiced Insight Meditation since 1976, and has also received training in Tibetan Dzogchen and Mahamudra practice and the Hakomi approach to body-based psychotherapy. Formerly on the faculties of the University of Kentucky, Kenyon College, and Saybrook Graduate School, he currently writes and teaches classes, groups and retreats on meditation, daily life practice, spirituality and psychology, and socially engaged Buddhism. An organizer, teacher, and former board member for the Buddhist Peace Fellowship, Donald has helped to guide three six-month to two-year training programs in socially engaged spirituality through Buddhist Peace Fellowship (the BASE Program), Saybrook (the Socially Engaged Spirituality Program), and Spirit Rock (the Path of Engagement Program). He is the author of The Engaged Spiritual Life: A Buddhist Approach to Transforming Ourselves and the World and the co-editor of Ken Wilber in Dialogue: Conversations with Leading Transpersonal Thinkers.



Doug Phillips

Doug is founder and guiding teacher of Empty Sky Vipasssa Sangha and a long time practioner of vipassana and zen. His teaching is strongly influenced by Vimala Thakar and J. Krishnamurti as he explores such questions as "After all these years of practice, why are we not free?" and "What happens that we do not immediately live the understanding we work so hard to gain, continuing to cling to the false when seeing clearly what is true?" He brings a strong committment and interest to the integration of formal practice and intimacy in relationship in the context of daily living.



Ed Hauben

Ed Hauben, a long-term meditator and friend of the Insight Meditation Society, has served on its board and assisted with the Teen and Family retreats for the past 25 years.



Erin Treat

Erin lives in Durango, Colorado and is a member of the Dharma Leader Council of the Durango Dharma Center. She is a graduate of Spirit Rock's Community Dharma Leader Training and is currently a teacher in training as part of the Spirit Rock/IMS teacher training program.



Eugene Cash

I am intrigued by how we can live the 'holy life' as lay people. How do we erase the imaginary line between formal sitting practice and the rest of our lives? How can we bring full engagement to formal and informal practice? Is it possible to embody, in our lives, the understanding and insight that comes with intensive training? And can we live our lives in a way that expresses and continues to deepen our realization? These questions fuel my practice and my teaching.