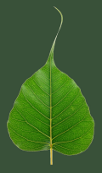 The greatest gift is the
gift of the teachings

Dharma Teachers

Corrado Pensa

Corrado Pensa teaches insight meditation in Italy and the US. Since 1987 he has been the guiding teacher of the Association for Mindfulness Meditation in Rome. He is also a professor of Eastern Philosophy at the University of Rome and a former psychotherapist.



Dale Borglum

Dale Borglum is the founder and Executive Director of The Living/Dying Project. He is a pioneer in the conscious dying movement and has worked directly with thousands of people with life-threatening illness and their families for over 30 years. He is the co-author of Journey of Awakening: A Meditator's Guidebook and has taught meditation for the past 35 years.



David Richo

David Richo, Ph.D., M.F.T., is a psychotherapist, teacher, workshop leader, and writer who works in Santa Barbara and San Francisco California. He combines Jungian, transpersonal, and mythic perspectives in his work.




Deborah Ratner Helzer

Deborah Ratner Helzer has practiced with Western and Asian teachers in the Theravada tradition since 1995, including a year as a nun in Burma. She has been teaching in the Washington, DC area and assisting with retreats around the country since 2001.