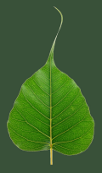 The greatest gift is the
gift of the teachings

Dharma Teachers

Adam Baraz

Adam is the son of James Baraz, a co-founder of Spirit Rock Meditation Center. Adam graduated from Naropa University in Boulder, Colorado, in Spring of 2011. He has done extensive retreat practice, including the 3-month retreat at IMS, a one month retreat at Spirit Rock, two month-long retreats in the Tibetan tradition, and numerous shorter retreats.



Adrianne Ross

Adrianne Ross, MD, has been involved with meditation and healing since 1978 and has offered retreats in Canada and the US since 1995. She also teaches MBSR to people with chronic pain and illness.



Ajahn Guna (Gunavuddho Bhikkhu)

Ajahn Guna (or called Bhante Guna) was born in a small Indiana farming town near Chicago in 1974. In 1987 he moved to the San Francisco Bay Area. He finished his B.A. degree in Jazz Piano Performance at the Berklee School of Music in Boston in 1996. He first came to Abhayagiri in 1998 where he was introduced to the Ajahn Chah Tradition. He went to ordain in Thailand at Wat Pah Nanachat later in 1998 and received Bhikkhu ordination in 2000 at Wat Nong Pah Pong, Ajahn Chah's monastery, with Luang Por Liem as his preceptor. Since then he has lived with many of the senior disciples of Ajahn Chah, such as Ajahn Anan at Wat Marp Jan and Ajahn Pasanno. After 10 years of living in Thailand, he returned to Abhayagiri in May 2009 and currently resides at Berkeley Buddhist Monastery. Ajahn Guna helps Bhikkhu Bodhi with his charity called Buddhist Global Relief as BGR Representative of Northern California--giving talks and helping organize BGR events such as Walk to Feed the Hungry. His mother is also a Theravadin Buddhist nun.



Akincano Marc Weber

Akincano Marc Weber (Switzerland) is a Buddhist teacher and psychotherapist. He learned to sit still in the early eighties as a Zen practitioner and later joined monastic life in Ajahn Chah's tradition where he studied and practiced for 20 years in the Forest monasteries of Thailand and Europe. He has studied Pali and scriptures, holds a a degree in Buddhist psychotherapy and lives with his wife in Cologne, Germany from where he teaches Dhamma and meditation internationally.




Alan Wallace

Dynamic lecturer, progressive scholar, and one of the most prolific writers and translators of Tibetan Buddhism in the West, B. Alan Wallace, Ph.D., continually seeks innovative ways to integrate Buddhist contemplative practices with Western science to advance the study of the mind.