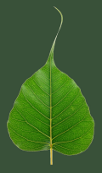 The greatest gift is the
gift of the teachings

Dharma Teachers

Carol Wilson

What I most love in my teaching practice is seeing students become dedicated to their own liberation. As their spiritual practice matures, people light up from within when they begin to understand that personal freedom is possible. This commitment to freedom on the part of the student inspires me to find ways to express my deepest understanding and enthusiasm for liberation.




Catherine Ingram

Catherine Ingram is an international dharma teacher with communities in the U.S., Europe, and Australia. Since 1992 she has led Dharma Dialogues, which are public events that focus on directing awareness toward greater wellbeing in an ethical and happy life. Catherine also leads numerous silent retreats each year in conjunction with Dharma Dialogues. She is president of Living Dharma, an educational non-profit organization founded in 1995.




Charles Genoud

Charles Genoud a pratiqué le bouddhisme de la tradition théravada en Birmanie en Inde et aux États-Unis. Il a également étudié et pratiqué le bouddhisme tibétain depuis 1970. Tout d'abord avec le vénérable Géshé Rabten pendant plusieurs années, puis le maîte Dilgo Khyentsé Rimpoché. Il a suivit les cours de l'école de dialectique à Dharamsala pendant l'année 1975. Exposés en français and in English



Chas DiCapua

Chas DiCapua is currently the Insight Meditation Society's Resident Teacher, and has offered meditation since 1998. He is interested in how each person can fully and uniquely manifest the dharma. He teaches regularly at sitting groups and centers close to IMS.