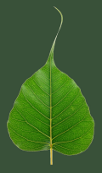 The greatest gift is the
gift of the teachings

Dharma Teachers

Thanissaro Bhikkhu

Dharma practice is medicine for the mind -- something particularly needed in a culture like ours that actively creates mental illness in training us to be busy producers and avid consumers. As individuals, we become healthier through our Dharma practice, which in turn helps bring sanity to our society at large.




U Pyinya Zawta

U Pyinya Zawta is Executive Director in Exile of the All Burma Monks' Alliance, a leader of Burma's Saffron Revolution in the autumn of 2007. In 2008, arriving in the United States with refugee status, he and three other exiled monks created a monastery in Utica, New York, where continues to live and organize. Born in 1960 in the Magwe District of central Burma, U Pyinya Zawta was ordained at the age of twenty. After years of study at monastic universities in Burma, he was appointed president of Rangoon's Aloan Township Young Monks Union. Arrested and imprisoned several times from 1990 onward, in January 1998 U Pyinya Zawta was arrested and sentenced to seven years in Insein prison He moved to the Rangoon's Maggin Monastery in 2005 and opened a study center and a unique HIV/AIDS patient support refuge. Pyinya Zawta helped form and lead the All Burma Monks Alliance, which in 2007 protested Burma's repressive military rule. Tens of thousands of monks and nuns marched in the streets alongside countless civilians, chanting the Metta Sutta. But the demonstrations were fiercely repressed. U Pyinya Zawta escaped from Rangoon by taking on a variety of disguises. Unable to capture him, the Burmese military regime arrested his mother and siblings, who were not released until he surfaced in Mae Sot, Thailand in January 2008. Since moving to the U.S. Pyinya Zawta, along with his dedication to daily Buddhist practice and meditation, works tirelessly to support refugee monks inside and outside of Burma, and to build a free nation for all Burma's people.



Ven. Dhammananda

Venerable Dhammananda Bhikkhuni is Thailand's first fully ordained Theravada Buddhist nun and abbess. She is the spiritual leader of Songdhammakalyani Temple located about an hour southwest of Bangkok. Ven. Dhammananda offers a unique perspective as both an ordained Theravada Bhikkhuni and a feminist, and has been internationally recognized for her work on women in Buddhism and environmental conservation. Prior to her ordination, she was an Associate Professor of Buddhist Studies at Thammasat University for 27 years. She is a tireless crusader for women's ordination and has traveled the world speaking to audiences about the need to restore the "fourth pillar" of Buddhism.



Ven. Metteyya Sakyaputta

Venerable Metteyya Sakyaputta was born in the same place as the Buddha: Lumbini, Nepal. Though he has primarily studied under the Theravada tradition, Metteyya has also received teachings directly from the well known Tibetan Buddhist master of Sakya tradition His Eminence Chogye Trichen Rimpoche. He has also studied with the Vietnamese Pure Land tradition and has thorough comparative, theoretical and practical understanding of the various Buddhist traditions. He says that knowledge of many traditions of Buddhism has helped him to pinpoint the core and most essential Buddhist teachings.




Ven. Pannavati-Karuna


Ven. Dr. Pannavati is Co-Abbot of Embracing Simplicity Hermitage. An African-American Buddhist monk ordained in the Theravada and Mahayana traditions and with transmission from Roshi Bernie Glassman of Zen Peacemakers, she is both contemplative and empowered for compassionate service. More than 70 homeless youth between the ages of 17 and 21 have resided at the hermitage over the past 2 ½ years and that effort has evolved into a separate 501(c)(3), MyPlace, Inc. which has its own accredited high school, jobs training program, youth center and residential program. An international teacher, she advocates on behalf of disempowered women and youth globally; and insists on equality and respect in Buddhist life for both female monastics and lay sangha. She was a 2008 recipient of the Outstanding Buddhist Women's Award. In 2009, she received a special commendation from the Princess of Thailand for Humanitarian Acts and ordained the first Thai Bhikkhunis, on Thai soil with Thai monks as witnesses. In May 2010 she convened a platform of Bhikkhunis to ordain 10 Cambodian Samaneris, performing the ceremony in a Cambodian temple, witnessed by Cambodian abbots and sanctioned by Maha Thera Ven. Dhammathero Sao Khon, President of the Community of Khmer Buddhist Monks of the US. Finally, Venerable is a founding circle director of Women of Compassionate Wisdom, a 21st century trans-lineage Buddhist Order and Sisterhood. She recently ordained their first American oblate.



Ven. Sayalay Susila

Sayalay Susila has been a Theravada nun for the last 20 years. Sister started her vipassana insight meditation during her university days, while obtaining a degree in Mass Communications (1988) at USM in Malaysia. Before ordination, she practiced as a full-time practitioner for one and a half years. After her ordination, in 1991, she practiced under the guidance of the well-known Venerable Sayadaw U Pandita in Panditarama Monastery, Myanmar, until 1994, at which time she began to practice under the guidance of the Venerable Pa Auk Tawya Sayadaw at the Pa Auk Meditation Centre, Myanmar, where she remains today.