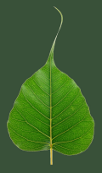 The greatest gift is the
gift of the teachings

Dharma Teachers

Anne Cushman

Anne Cushman is the co-director of Spirit Rock's Mindfulness Yoga and Meditation Training. She teaches mindful yoga and embodied meditation retreats both nationally and online and offers regular classes in the integration of meditation and creativity. She's the author of the novel Enlightenment for Idiots; the spiritual India travel guide From Here to Nirvana; and Moving Into Meditation, a mindfulness course for yoga practitioners. Her essays on yoga, meditation and daily life are widely published. A practitioner of both Buddhist meditation and yoga since the early 80s, she is a graduate of Spirit Rock's Community Dharma Leader program and has completed the IMS/Spirit Rock dharma teacher training program (2016). She teaches yoga as a support for and an expression of meditative awareness, compassion and insight.



Annie Nugent

Annie Nugent has practiced since 1979 and was an IMS Resident Teacher, 1999-2003. Her teaching style aims to reveal how all aspects of our lives can help us come to a clear and direct understanding of the Truth.



Anushka Fernandopulle

I am a lifelong spiritual practitioner who has trained for over 20 years in the Theravada Buddhist tradition in the U.S., India and Sri Lanka. I live in an urban area and consider how the practices can translate for my fellow citizens with a busy modern life; I am most interested in bringing these ancient teachings to the contemporary world, informed by my love of creative arts, technology, politics and pop culture. I also have an MBA and am particularly interested in the practice as it relates to leadership development -- how we can each see through the things that hold us back from manifesting our unique gifts and talents in the world. I am on the Spirit Rock Teacher's Council and teach at other meditation centers, but also do a lot of teaching & coaching in tech companies, nonprofit organizations, and less overtly spiritual settings. For more information, please visit: www.anushkaf.org



Arinna Weisman

My teaching practice and my personal practice continually intertwine, each weaving a pattern in the larger tapestry of the Dharma. The theme that threads itself throughout my practice relates to the tremendous pain and suffering, the challenges and difficulties that so many beings face, and the possibility of awakening from this suffering. From this immediate calling I've woven the purpose of my life.




Ariya B. Baumann

Ariya B. Baumann was born and raised in Switzerland. She started to practise meditation during her training as a music and dance teacher at the conservatory in Zürich. In 1992, she went to Myanmar (Burma) and ordained as a nun under Sayadaw U Janaka and for many years she practised vipassana and metta meditation under his guidance. Later she assisted the Sayadaws by translating talks and interviews for foreign meditators. In 2006, she changed to the Chanmyay Myaing Meditation Centre, Yangon, where she assisted Sayadaw U Indaka as well as teaching the foreign meditators herself.




Bart van Melik

Bart van Melik has been teaching personal meditation and Insight Dialogue since 2009, with a specific focus on working with diverse populations. He is a graduate of the Community Dharma Leader Program at Spirit Rock and is currently in the Spirit Rock/IMS teacher training program; his mentors are Joseph Goldstein, Carol Wilson, Gregory Kramer and his son Lou. Bart also teaches through the Metta Foundation and is a senior teacher at the Lineage Project. He also teaches meditation and yoga at a VA hospital, juvenile detention center, homeless shelters, and Public Schools in NYC. Bart holds an MA in Psychology of Culture and Religion from the Nijmegen University in The Netherlands. His passion is supporting people to discover how they can find new ways to relate to the stress created by our life circumstances.



Beth Sternleib

Beth is a teacher at InsightLA and director of Buddha's Path Program. Beth is inspired by love of the Dharma.



Betsy Rose

Betsy Rose is a singer, writer, recording artist, and a mother. She is a renowned children's artist, teaching children the power of their own voices and creativity through singing and song making workshops. She has performed widely throughout the world at festivals, ecological conferences and spiritual gatherings. Spiritual leaders such as Thich Nhat Hanh, Matthew Fox and Joanna Macy have included her music in their work. She co-leads events for the Family Program at Spirit Rock. She was introduced to the dharma by Thich Nhat Hanh in 1987.



Bob Stahl

Is a long-time practitioner of insight meditation, lived in a Buddhist monastery for over eight years. He has a PhD in Philosophy and Religion with a specialization in Buddhist Studies, and now directs Mindfulness-Based Stress Reduction programs in six Bay Area medical centers. Bob studied with the renowned Burmese masters Taungpulu Kaba-Aye Sayadaw, Hlaing Tet Sayadaw, Dr. Rina Sircar and Pokokhu Sayadaw, and has experience with 32 parts of the body, 4 elements and charnel ground meditations. Bob has completed training with Jon Kabat-Zinn and is a certified mindfulness-based stress reduction teacher having been certified by UMass Medical Center.