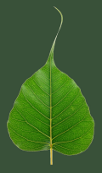 The greatest gift is the
gift of the teachings

Dharma Teachers

Betsy Rose

Betsy Rose is a singer, writer, recording artist, and a mother. She is a renowned children's artist, teaching children the power of their own voices and creativity through singing and song making workshops. She has performed widely throughout the world at festivals, ecological conferences and spiritual gatherings. Spiritual leaders such as Thich Nhat Hanh, Matthew Fox and Joanna Macy have included her music in their work. She co-leads events for the Family Program at Spirit Rock. She was introduced to the dharma by Thich Nhat Hanh in 1987.



Bob Stahl

Is a long-time practitioner of insight meditation, lived in a Buddhist monastery for over eight years. He has a PhD in Philosophy and Religion with a specialization in Buddhist Studies, and now directs Mindfulness-Based Stress Reduction programs in six Bay Area medical centers. Bob studied with the renowned Burmese masters Taungpulu Kaba-Aye Sayadaw, Hlaing Tet Sayadaw, Dr. Rina Sircar and Pokokhu Sayadaw, and has experience with 32 parts of the body, 4 elements and charnel ground meditations. Bob has completed training with Jon Kabat-Zinn and is a certified mindfulness-based stress reduction teacher having been certified by UMass Medical Center.



Bonnie Duran

Bonnie Duran, Dr.P.H., began Buddhist meditation practice 30 years ago. She is currently participating in the IMS/Spirit Rock Teacher Training and is a dharma leader at the Seattle Insight Meditation Society. An associate professor of public health, she directs the University of Washington's Center for Indigenous Health Research.



Brian Lesage

Brian Lesage has practiced Buddhist meditation since 1988 and has taught meditation since 2000. He has studied in the Zen, Theravada and Tibetan schools of Buddhism. He was ordained in the Rinzai Zen tradition in 1996. His training in Vipassana Meditation includes doing extended meditation retreats in Myanmar (Burma), Nepal, and India as well as numerous retreats in the U.S. He leads retreats and teaches meditation courses nationwide.



Carol Wilson

What I most love in my teaching practice is seeing students become dedicated to their own liberation. As their spiritual practice matures, people light up from within when they begin to understand that personal freedom is possible. This commitment to freedom on the part of the student inspires me to find ways to express my deepest understanding and enthusiasm for liberation.




Caroline Jones

Caroline Jones, a member of the Gaia House Teacher Council, has been practicing meditation for 25 years and teaching since 2009. In teaching, she encourages students to discover and deepen ways of engaging with the Dharma to bring healing and liberation.