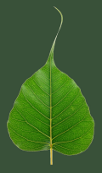 The greatest gift is the
gift of the teachings

Dharma Teachers

Teachers are listed alphabetically by first name, with monks and nuns given priority. You may also enter any part of a name in the text box and click "Find Teacher by Name."

Achaan Amaro

I think of myself primarily as a monk who occasionally teaches, who strives to convey the spirit and the letter of Buddhism through my lifestyle, through explanation, and through the imagery of storytelling in order to bring Buddhism to life for people who are seeking truth and freedom.




Achaan Chah

Ajahn Chah's simple yet profound style of teaching has a special appeal to Westerners. In 1966 the first westerner (Venerable Sumedho) came to stay with him in Northeast Thailand. The training there was quite harsh and forbidding. Ajahn Chah often pushed his monks to their limits, to test their powers of endurance so that they would develop patience and resolution. The emphasis was always on surrender to the way things are, and great stress was placed upon strict observance of the vinaya, the Buddha's code of ethics.



Achaan Jumnien

Ajahn Jumnien* is a Thai forest monk who was born in the southern part of Thailand on May 1, 1936. His earliest experience in meditation was at age five. He was also schooled at an early age in traditional healing and shamanistic practices. At age 20, he ordained as a monk, fulfilling his aspiration for lifelong practice in Buddhist meditation.




Achaan Liem

Ajahn Liem Thitadhammo, a highly respected and revered Buddhist monk in the classical Thai Forest Tradition, is Ajahn Chah's chosen successor. He was born in Sri Saket Province, in Northeastern Thailand, in 1941 and took full bhikkhu ordination at the age of 20. In 1969 he began training under Ajahn Chah, one of Thailand's most beloved and renowned monks. Even today Ajahn Chah's reputation and influence continues to grow and spread throughout the world.




Achaan Pasanno

Ajahn Pasanno took ordination in Thailand in 1974 with Venerable Phra Khru Nanasirivatana as preceptor. During his first year as a monk he was taken by his teacher to meet Ajahn Chah, with whom he asked to be allowed to stay and train. One of the early residents of Wat Pah Nanachat, Ajahn Pasanno became its abbot in his ninth year. During his incumbency Wat Pah Nanachat developed considerably, both in physical size and in reputation. Ajahn Pasanno became a well-known and highly respected monk and Dhamma teacher in Thailand.




Achaan Sucitto

As a monk, I bring a strong commitment, along with the renunciate flavor, to the classic Buddhist teachings. I play with ideas, with humor and a current way of expressing the teachings, but I don't dilute them.




Achaan Sumedho


Ajahn Sumedho is a prominent figure in the Thai Forest Tradition. His teachings are very direct, practical, simple, and down to earth. In his talks and sermons he stresses the quality of immediate intuitive awareness and the integration of this kind of awareness into daily life. Like most teachers in the Forest Tradition, Ajahn Sumedho tends to avoid intellectual abstractions of the Buddhist teachings and focuses almost exclusively on their practical applications, that is, developing wisdom and compassion in daily life. His most consistent advice can be paraphrased as to see things the way that they actually are rather than the way that we want or don't want them to be ("Right now, it's like this..."). He is known for his engaging and witty communication style, in which he challenges his listeners to practice and see for themselves. Students have noted that he engages his hearers with an infectious sense of humor, suffused with much loving kindness, often weaving amusing anecdotes from his experiences as a monk into his talks on meditation practice and how to experience life ("Everything belongs").