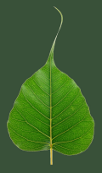 The greatest gift is the
gift of the teachings

Dharma Talks

1991-11-27 Anapanasati: Full Awareness Of Breath Series Tape 1 1:28:16
Larry Rosenberg
these 17 talks (one talk per tape) are a complete teaching on the 16 contemplations of meditation with the breath. You may buy the talks individually, but we advise sequential purchase, as each talk builds on the previous one. All tapes combine questions and answers with a talk or a guided meditation.