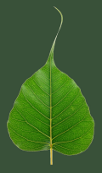 The greatest gift is the
gift of the teachings

Dharma Talks

2007-07-17 A Purified Heart 50:00
Sharda Rogell
Our spiritual practices allow us to reconnect with our deepest caring for our own happiness and well-being. When this is awakened, we purify our heart and our caring expands to include all beings everywhere.



2007-07-16 Forgiveness 59:10
James Baraz
Forgiveness is an essential part of Metta practice so that the heart can stay open and the kindness flows out easily. In this talk forgiveness toward ourselves, asking and extending forgiveness with others and forgiveness towards life are explored.