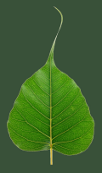 The greatest gift is the
gift of the teachings

Retreat Dharma Talks

February Monthlong

2020-02-01 (28 days) Spirit Rock Meditation Center



2020-02-21 Streaming vs Clinging (Retreat at Spirit Rock) 62:27
Tempel Smith
We are in an ever changing universe, yet conventionally don't understand this. Mindfulness brings us so much intimacy with things as they truly are that we wake up to this streaming nature. We have to let go of old habits of clinging to align with the stream we are in.

2020-02-23 You Are Loving Awareness (Retreat at Spirit Rock) 63:27
James Baraz
Mindful awareness creates spaciousness for love to naturally shine through -- your true nature. The talk includes reminisces of Ram Dass, major benefactor of the insight meditation community, who passed away Dec. 2019 and whose practice was "I am loving awareness."

2020-02-25 Wise Intention (Retreat at Spirit Rock) 53:49
John Martin
This talk emphasizes Wise Intention in the context of a long retreat: Wise Intention includes the three aspects of renunciation (letting go of the sense desire), loving kindness and compassion.

2020-02-26 The Appropriate Response of Wisdom 50:24
Gullu Singh
The highest of all teachings is "an appropriate response" that response that leads to the lessening of suffering for ones self and others. Less of a "thing" but more of an ongoing process of inquiry.