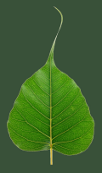 Please support Dharma Seed with a 2023 year-end gift.
Your donations allow us to offer these teachings online to all.



The greatest gift is the
gift of the teachings

Retreat Dharma Talks

February Monthlong

2020-02-01 (28 days) Spirit Rock Meditation Center



2020-02-11 Day 10 Afternoon Instructions: Practicing Forgiveness (Retreat at Spirit Rock) 44:54
Tempel Smith
As we further open our hearts to include even difficult people, it is very helpful to learn how to practice forgiveness. Often when deeply hurt our hearts hold resentments and yearn for accountability before it would be willing to risk opening again. And yet when others feel out resentment, judgment and the need for accountability they too shut down defensively. Starting with a good friend whom you have a history of love and trust, or even your companion animals, you can build a path of forgiveness. Some times we will never get full accountability, yet we can move beyond the pain of resentment to heal ourselves here and now.