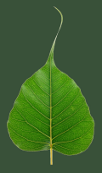 The greatest gift is the
gift of the teachings

Retreat Dharma Talks

Waking the heart, Expanding the world

Life is always uncertain, but these days it's profoundly and clearly felt. When we meet this, we may shut down, become stressed, or seek distraction. This is understandable, yet it leads us away from well-being. Dharma teachings and practices offer us a wise alternative, and can be a great resource for meeting life well. On this retreat we'll uncover ways to support spaciousness and intimacy, resilience and sensitivity, and open the range of possibilities to live from a more free and expansive heart.

2020-05-25 (5 days) Gaia House



2020-05-25 Expanding Possibilities 35:36
Nathan Glyde
Exploring the appearance of all phenomena from an understanding of naive realism and fabrication. Then opening to a path of radical transformation developed from incremental change.

2020-05-26 Metta to Self or Other (with chanting) 43:44
Nathan Glyde
Starts with a 'Zoom video call' based metta practice, then some Pali metta chanting (around 13 mins in), then a guided metta practice towards oneself or another. Pali: Sabbe sattā sukhitā hontu. Sabbe sattā averā hontu. Sabbe sattā abyāpajjhā hontu. Sabbe sattā anighā hontu. Sabbe sattā sukhi attānaa pariharantu.

2020-05-27 Metta Undefined 42:58
Nathan Glyde
Letting metta be expansive, unconstrained, vaster than vast, beyond boundaries, so that it can fabricate more and more well-being. Metta is an expression and experience of non-dukkha, it is a skilful delightful way of relating that brings wellbeing, it is a compass for practice, and it is so much more too.

2020-05-28 Day 3 - Meditation Instructions - Open Palm Attention 51:56
Nathan Glyde
Expanding the world through skilful wholesome modes of relating. When there is an object in attention there is always some degree of push or pull happening. The contraction is what holds attention there. It is not something we're doing wrong, it is the nature of experience. What happens when we invite an opening in the contraction, either in the body sense, or the sense of awareness, or by bringing in a bit more metta in the atmosphere of attending?