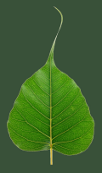 The greatest gift is the
gift of the teachings

Developing Our Practice

2013-05-21 Developing Our Practice 9:20:03
with Anushka Fernandopulle, Arinna Weisman, Ayya Anandabodhi, Bhante Buddharakkhita, Carol Wilson, Jack Kornfield, James Baraz, Joseph Goldstein, Kittisaro, Thanissara

Working With The Judging Mind 63:13
James Baraz
We can easily get lost in our self-judgements, believing them to be true. This talk explains how to work with judgements and see through them to wake up to who we really are.

Aspiration and Courage 62:12
Carol Wilson
Realizing in the second week of the three-month retreat - how challenging our practice can be at times. Reflecting on and consciously refreshing our aspiration can be very supportive.

Applying the Practice 44:26
Ayya Anandabodhi
Evening reflection on how we need to apply the practice differently as our path progresses - and a reminder of how we can get caught by the hindrances, and how to get un-caught.