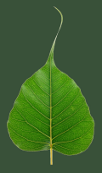 The greatest gift is the
gift of the teachings

Retreat Dharma Talks

Online Dharma Hall - Jun 2021

2021-06-01 (30 days) Gaia House



2021-06-12 Showing Up (Vīrya) 69:38
Nathan Glyde
Vīrya appears second in the list known as the Four Bases of Success. Some translate it as perseverance: the willingness to keep showing up. So essential in our practice, in our lives, and in our times. A practice and dharma talk on this theme, offered in Gaia Houses Online Dharma Hall.

2021-06-20 Empowerment of Aspirational Intentionality 1:22:31
Nathan Glyde
Continuing the theme of Bases of Success. An Online Dharma Hall session with a guided meditation and dharma talk, and some responses to questions in the hall (the questions are not recorded for privacy reasons, but are explained if not explicit in the response).

2021-06-21 Opening Awareness 45:10
Zohar Lavie
A session for the Online Sitting Group at Gaia House, opening to wider field of sound, expanding awareness for deeper well-being.