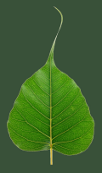 The greatest gift is the
gift of the teachings

Retreat Dharma Talks

Online Dharma Hall - Feb 2021

2021-02-01 (28 days) Gaia House



2021-02-21 "I Can Wait" - Surfing the Urge of Distraction and Dukkha 65:56
Nathan Glyde
A guided meditation and talk (at least somewhat) inspired by Matt Mullenweg's bio: I can think, I can wait, I can fast and Nir Eyal's book Indistractible we explore the "don't scratch the itch" meditation and dependent origination teachings for freedom and well-being.

2021-02-28 Appreciation and Enjoyment 53:35
Nathan Glyde
Guided meditation and talk at Gaia House's online Dharma hall session on "What, when I do it, will lead to my long-term well-being and happiness?".