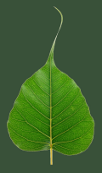 The greatest gift is the
gift of the teachings

Retreat Dharma Talks

Living Fearlessly With Change - Closing Retreat

The last retreat of our 10 month program

2020-05-05 (5 days) Gaia House



2020-05-05 Unification of Spread Awareness and Metta 45:08
Nathan Glyde
Bringing the heart and mind into the body, holding the body in heart and mind. Then keeping the awareness spread including beings we feel grateful for, and those who are struggling right now. Wishing them and all beings well.

2020-05-06 Hindrances in Daily Life or Deep Meditation 32:21
Nathan Glyde
Hindrances appear in daily life, on the 'cushion', and right into deep experiences: if there is an appearance there must be a hindrance in someway, pushing and pulling at life. How can we be approariate to what arises? Joyfully breaking the (so called) hindrances into 5, or 3, or just 1, is a way of looking at these fabricated experiences, that helps us approach them with skill, flexibility, and freedom, no matter where they arise.

2020-05-07 Opening the Range (Vedana) - Meditation Instructions Day 2 41:58
Nathan Glyde
What we mean or interpret as an instruction to 'Open' can be wide open also: We can open around a phenomena or experience, we can open into that, or we can open to more... One way we can be thorough open explorers is by noticing the vedana that is added onto the experience, and opening around or into that, or opening to more via other vedana attributed phenomena.

2020-05-07 Meditation is Deep Listening 35:22
Zohar Lavie
Listening is a transferable skill from the cushion to all of life. One that supports us to engage skilfully with our life: to ask deep questions, and be sensitive and creative in how we live, how speak, and how we listen.

2020-05-08 All Fabricated Things are Anicca 35:45
Nathan Glyde
How do we fabricate our experience by habitually seeing in terms of permanence and constancy? What happens in terms of 'dukkha' when we allow our sense of self and phenomena to become more ephemeral? How does our sense of time change, and how does changing that change experience?