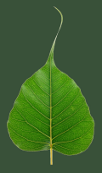 The greatest gift is the
gift of the teachings

Retreat Dharma Talks

Contemplating Death/Awakening to Life (Maranasati Retreat)

2018-05-05 (8 days) Spirit Rock Meditation Center



2018-05-09 Story of Anathapindika: Death and Letting go (Retreat at Spirit Rock) 51:42
Eugene Cash
Anathapindika was one of the foremost householder followers of the Buddha. As he is dying Sariputta and Ananda go to comfort him. Seeing his imminent death they offer teachings never before given to householders. He receives the radical teachings of not clinging, letting go of all experience and waking up.

2018-05-10 Maranasati: "If My Life Is for Rent...Nothing I Have Is Truly Mine." 57:56
Nikki Mirghafori
Three fruits of maranasati practice are discussed: 1) Preparing for our moment of death with fearlessness and peace. Topics of Near Death Experiences (NDEs) and rebirth are presented with a don't know mind. 2) Living THIS limited, precious life fully, with gratitude, forgiveness, generosity and letting go. 3) Awakening, liberation, nibbana -- Maranasati is a practice towards liberation, arising insights into the three marks of existence (anicca, dukkha, anatta).

2018-05-11 Maranasati: Grateful for Life and Death (Retreat at Spirit Rock) 51:51
Eugene Cash
Maranasati leads to being real and being grateful for both life and death. As we mature and deal directly with the truth of death we value life and the preciousness of existence. This reality brings gratefulness of all that is given–– our bodies, hearts, minds, the earth, sky, universe and each moment.