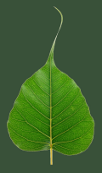 The greatest gift is the
gift of the teachings

Retreat Dharma Talks

March Monthlong

2016-02-27 (29 days) Spirit Rock Meditation Center



2016-03-01 Diving Into Long Retreat 52:03
Anushka Fernandopulle
Reflections on coming to a long retreat: continuity, humility, arrival, investigations, renunciation (CHAIR!). Awareness of the body in all the in between times. Rohitassa.

2016-03-02 Vedana and the second arrow 54:01
Nikki Mirghafori
This talk explores the second foundation of mindfulness, the feeling tone (vedana -- pleasant, unpleasant, neither pleasant nor unpleasant) and the teachings in the Sallatha Sutta (SN 36.6) on the second arrow.

2016-03-04 Metta — The Nectar of Awareness 48:30
Ruth King
This talk explores how metta flavors the mind to embrace what arises in an atmosphere of non-resistance, and influences what the mind takes birth in.