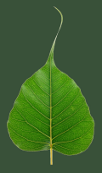 The greatest gift is the
gift of the teachings

Retreat Dharma Talks

July through October 2011 at IMS - Forest Refuge

Jhana retreat with Venerable Pa Auk Sayadaw

2011-07-01 (123 days) Insight Meditation Society - Forest Refuge



2011-07-02 Brief Introduction 30:06
Sayadaw U Jagara
How we can use a tradition and learn something from it. Reminder that the Buddha's teaching refers to "The Gradual Training"

2011-07-09 Gradual Training 1:14:16
Sayadaw U Jagara
Tentative elaboration of the gradual Training found in the suttas. Starting with Sila and Samadhi and sub-divisions. Simple description of guarding the sense doors. Full understanding and the five hindrances.